While Nepal switches to recovery mode from the frightening aftermath of Yesterday's earthquake that left scores of people dead, tech behemoths like Google and social networking giant – Facebook have pitched in with their relief efforts in the affected areas.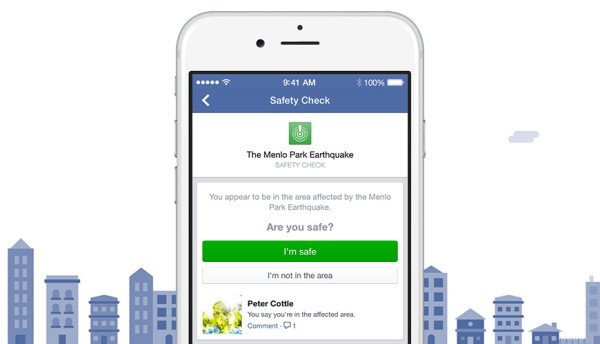 Facebook Safety Check
Facebook has activated its Safety Check feature to help victims of the deadly earthquake. The feature has an auto-tracking mode that automatically detects if a person is in the earthquake-hit region by glancing through your profile information and updates and the city where you're using the Internet. If he happens to be in one of the affected areas, the feature requests him to update his safety status.
Once the real-time status is updated, the feature generates a News Feed that notifies all Facebook friends of the concerned person that he's safe. In case he needs need help, the update will inform that the person is in need of aid.
Facebook CEO Mark Zuckerberg announced :
"This morning we activated Safety Check for people affected by the earthquake in Nepal. It's a simple way to let family and friends know you're okay. If you're in one of the areas affected by the earthquake, you'll get a notification asking if you're safe, and whether you want to check on any of your friends. When disasters happen, people need to know their loved ones are safe. It's moments like this that being able to connect really matters. My thoughts are with everyone who's been caught up in this tragedy."
The latest gesture from Facebook suggests the social media is not always about likes and fun. Nepal being the epicenter of the calamity witnessed collapse of scores of houses. An earthquake of high intensity, measuring 7.9 magnitude was marked on the Richter scale. The earthquake mainly struck west of the ancient Nepali capital of Kathmandu and states of Bihar, Uttar Pradesh and West Bengal, bordering Nepal.
The idea of Safety Check feature tool emerged following the role social media played in keeping people connected during the devastating 2011 Japan Tsunami.