Facebook has silently dumped the Bing search engine results and they will no more be displayed on Facebook. Facebook has been using the Microsoft Bing Search results since the year 2010, but the refurbished Facebook search offerings will now include the information posted on Facebook only. There is no official word yet from any Microsoft officials.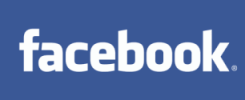 Confirming the news to Reuters, the company spokesperson said,
"We're not currently showing Web search results in Facebook Search because we're focused on helping people find what's been shared with them on Facebook. We continue to have a great partnership with Microsoft in lots of different areas."
As per the statement given by the company spokesperson, Facebook now wants to focus on helping the users to find the information and content posted on their walls by their friends. The social networking company is bringing a new tool which will let the users find their past comments and status updates posted by their friends. With this move, Facebook searches performed within the site will now be restricted to the users only.
This silent split might not hurt the Microsoft's Bing Market share, as it has nearly 20% of market share and is serving as No.2 Web search provider in the U.S. Microsoft reportedly is focused elsewhere and is not much interested in making money by online advertising.