The same group of hackers who recently hacked Facebook, appear to have attacked computers belonging to Apple Inc. No data was however stolen, says Apple. Facebook Security team had revealed that hackers from China had carried out a sophisticated attack on their systems.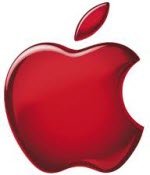 Apple, along with Facebook and other companies, are working with law enforcement authorities to track down the hackers. The company told Reuters that only a small number of employee's Mac computers were attacked but there was no evidence that any data was stolen.
The company said that it would soon release a tool for Macs that would protect customers against the malware which was used in the attacks.