According to analysts at Bernstein, Reliance Industries' telecommunication arm Jio's valuation crosses $60 billion. Led by India's richest man and business magnate Mukesh Ambani, whose net worth is more than $32.5 billion, he has poured in more than $22 billion in Jio over the years, aiming to scale the company's fiber-optic network. Now, Jio may have attracted the social networking giant Facebook.
UPDATE: Facebook has invested $5.7 billion in India's Jio Platform.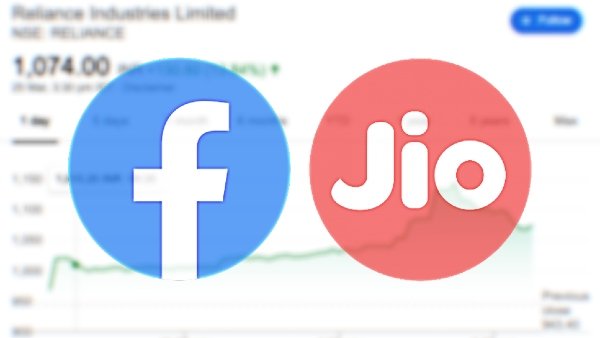 Facebook – Jio in talks over multi-billion-dollar deal
Facebook may be in talks to acquire a 10 percent stake in Jio, which also happens to be India's most-valued company. According to Financial Times (paywalled), both Facebook and Jio are due to announce the deal by the end of this month, which coincidentally happens to be the end of India's financial year 2019-2020. However, negotiations have been delayed due to travel bans imposed since the coronavirus COVID-19 outbreak.
The size of this deal between Facebook and Jio could be of "multi-billion dollar." Meanwhile, neither Facebook nor Jio has issued a comment on the report. However, Reliance Industries Limited's share price increased by more than 20 percent following the report.
With Jio's entry into India's hyper-competitive telecom market in the second half of 2016, the company, in a way, triggered a price war and disrupted the country's telecom market by announcing the dirt-cheap 4G. Jio also provided users with free voice calls, SMS, and data services for a substantial period in the beginning.
After three years of existence, Reliance Jio has registered more than 340 million customers across the country.
Facebook's 'multi-billion dollar' investment in Jio is likely to help the country's top telecom operator further scale its value-added services. However, the nature of the exact deal is currently unknown. From telecom to e-commerce, Reliance Jio is rapidly expanding into numerous business sectors in the country.
Currently, Jio provides users with different apps and services like JioTV, the company's OTT video streaming service. The company also operates a music streaming service: JioSaavn.
It remains to be seen how Facebook would benefit from this deal.