Transferring data and files between your computer and a smartphone can be a bit difficult and challenging at times. You need to connect both the devices over USB. If that doesn't work for some reason, you can always try OTG supported flash drives or some cloud-based solutions. But if you are a Windows 10 PC and Samsung user, things are going to be so much easier for you!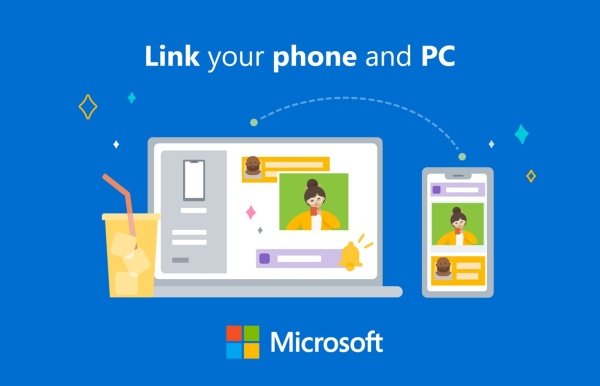 Your Phone app to get Drag-and-drop feature
In an expansion of strategic partnerships between Samsung and Microsoft, the software giant is simplifying the way Windows 10 users can access data or files from their Samsung smartphones.
Microsoft has introduced a new File drag and drop feature in the latest Insider Build that allows users to transfer files between Windows 10 and supported Samsung devices like Samsung Galaxy S10 or Galaxy S20.
In its recent community forum post, Microsoft wrote:
"Save yourself an email by seamlessly dragging and dropping files between your Android phone and PC. We are excited to announce that the new File drag and drop feature is available to our Windows Insider Community."
For the File drag and drop feature to work, users require a Samsung device running the Link To Windows version 1.5 or higher. Ensure that your Samsung phone and Windows 10 PC is connected to a Wi-Fi network.
Interestingly enough, the feature works in a wireless ecosystem, further eliminating the need for any USB cable connection.
"A cable connection between devices is not required."
Windows 10 supports all kinds of wireless file transfers to and from Samsung phones, courtesy of the File drag and drop feature. However, it doesn't work with folders and there is also a limit of 100 files at a time. It doesn't allow the transfer of a file that is larger than 512MB in size.
Before the file transfer begins, you need to open the Your Phone app on your Windows 10 computer and navigate to the Phone screen. Once the file transfer is successful, you can view your files by either tapping the notification that appears on your Samsung device or navigate to your Internal Storage > Download folder.
Over the last several months, Samsung and Microsoft have come together to introduce features and integrations that boost user productivity and helps them easily perform certain tasks.
Previously, Samsung announced cross-platform copy-paste support between Windows 10 operating system and select Galaxy models like Galaxy S20 and Galaxy Z Flip.