Mozilla has finally fixed a super-annoying bug in the Firefox web browser. The bug that existed in Mozilla Firefox for 16 years did not allow users to select or copy text from disabled form controls. Mozilla has finally fixed the bug in Firefox 76, which is on the nightly channel.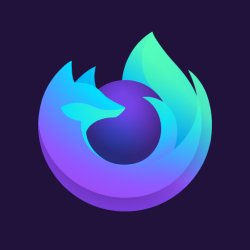 Firefox fixes a very old bug
Back in 2004, an issue in Mozilla 1.17 came to limelight. Thanks to this bug, Mozilla users could not copy or select text from disabled form fields on a web page for all these years. But at last, Mozilla has solved the issue in its recent update to the Firefox 76 Nightly channel.
Describing the inconvenience it caused, a Reddit user wrote:
"It's insane how many times this has affected me in any given week. It seems so trivial, but it's pretty much the only reason I launch Chrome. I might switch back to Nightly for this instead of waiting for v76 to hit DevEd."
Mozilla will have this issue fixed for general users in Firefox 76 stable release, which will be available to download on May 5th.
Other noteworthy changes and fixes coming to Firefox 76 are as follows:
UI-parts related items in windowFeatures parameter of window.open() no longer controls the visibility of each UI part separately. The updated condition includes whether to open a popup or not.
Intel laptops with medium resolution screens now enable Graphics WebRender.
Mozilla Firefox has implemented HTTPS-only mode behind the pref dom_security_https_only_mode.
Firefox now supports CSS4 system colors.
Mozilla has enabled the basic profiler for Android.
Mozilla has enabled the Media Session API on Nightly.
Some of the main highlights of Firefox Nightly version 76.0a1 includes support for keyboard controls while in Picture-in-Picture (PiP) mode. Secondly, users can double-click on the Picture-in-Picture player window to switch to full-screen mode.
Recently, Mozilla implemented a new safety feature to its Firefox that uses the Windows Credentials Manager. It enhances the security of stored passwords in Lockwise, Firefox's default password manager.