Mozilla announced the much-awaited Firefox OS at the Mobile World Congress 2013 in Barcelona, Spain. Along with this announcement came the news that 18 operators has announced their commitment to Firefox OS, which will power the world's first Open Web Devices.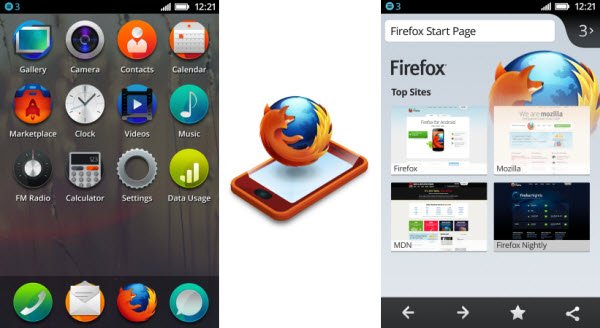 The 18 mobile carriers are: América Móvil, China Unicom, Deutsche Telekom, Etisalat, Hutchison Three Group, KDDI, KT, MegaFon, Qtel, SingTel, Smart, Sprint, Telecom Italia Group, Telefónica, Telenor, TMN and VimpelCom.
Firefox OS devices will be first made available in Brazil, Colombia, Hungary, Mexico, Montenegro, Poland, Serbia, Spain and Venezuela. Additional markets will be announced soon.
Firefox OS, developed by the Mozilla Foundation, is said to include all that want people want in a smartphone – calls, messaging, email, camera, along with social features, location-based services, Firefox Marketplace and so on. It is an open platform , built entirely using HTML5 and other open Web standards, It is free from the rules and restrictions of existing proprietary platforms.
Mozilla also said that it would launch the Firefox Marketplace which will offer apps in categories like games, news and media, business and productivity. This will be a great opportunity for developers, said Mozilla. Web developer will be able to create and easily  distribute HTML5 apps via this marketplace.