Firefox-owner Mozilla has announced the first public release of Firefox Reality, a web browser tailored for Mixed Reality experience. Since the Firefox Reality is compatible with Microsoft HoloLens 2 platform, the browser is now available to download via Microsoft Store.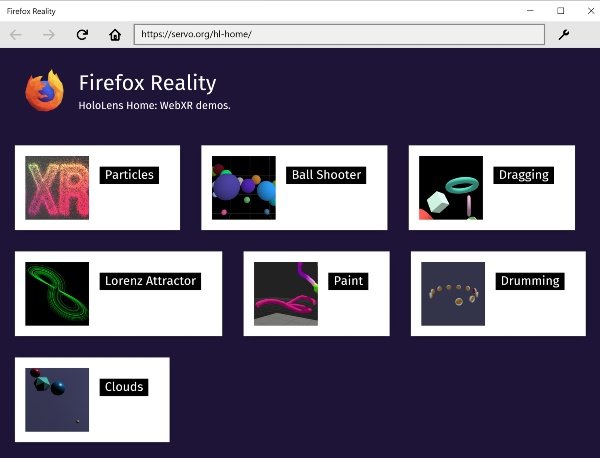 To recall, Mozilla had initially announced its foray into the Mixed Reality segment with Firefox Reality at Mobile World Congress last year. The company said it was working with Microsoft to bring its Mixed Reality browser to HoloLens 2.
What is Firefox Reality?
In a nutshell, Firefox Reality is a web browser for Mixed Reality platforms including HoloLens 2. Mozilla calls it an experimental browser, which is what it is since the mixed reality platform itself is currently in an early phase.
The initial release of the Firefox Reality browser promises to provide web developers with AR capabilities of HoloLens 2 devices, courtesy of the new WebXR standard. In a recent blog post, Mozilla wrote:
"We encourage developers with HoloLens 2 access to give our new browser a spin and explore the potential for bringing new experiences to the augmented reality web!"
Currently, folks over at Firefox Reality have been standardizing and adding new WebXR modules, intending to expand the web platform's capabilities on Microsoft HoloLens 2 device.
Firefox Reality is based on Mozilla's open-source browser engine Servo. In 2012, Mozilla started the Servo project, aiming to create an open-source browser engine that can leverage multicore hardware. Apple's Safari browser also uses Mozilla's open-source Servo engine.
Mozilla has delivered early demos that allow users and web developers alike to test their capabilities. These demos are built using standard Babylon.js and three.js libraries.
In good news, it eliminates the need for creating a custom experience tailored for each platform:
"That means the same pages can be loaded in AR or VR headsets, or in a 2D desktop browser, without requiring the developer to create a custom experience for each platform."
Following are the set of features being offered by Firefox Reality:
New gesture to exit immersive mode: Hold palm parallel to face and look at it for several seconds
Added support for interaction in Babylon.js content
Added button to launch developer tools server; use about:debugging in Firefox to connect
Implemented support for JS module scripts in web content
Compatibility with existing mobile web content
Download Firefox Reality for Xbox One and Windows 10 version 17763.0 or higher from Microsoft Store.