Yes, its true, unlimited OneDrive cloud storage for all Office 365 subscribers s being offered to all at no additional cost! So with Office 365 and OneDrive , storage limits just became a thing of the past. This unlimited cloud storage is an important milestone for OneDrive.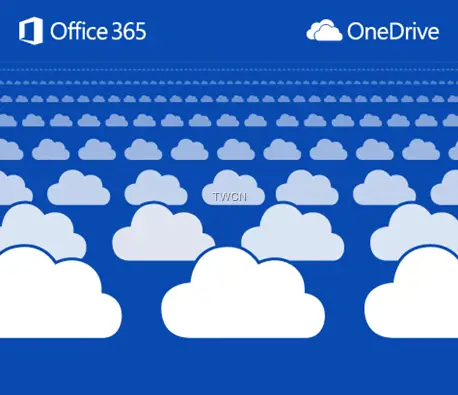 Just a few days back we had seen, how OneDrive header was updated with a new app launcher bringing consistency and making it easier to switch between various online services. These online services are more powerful when used together. Similarly with unlimited OneDrive storage is not only an important OneDrive milestone, but also true value of cloud storage realized as its is tightly integrated with tools people use to communicate, create, and collaborate, both personally and professionally.
Announcing this in the blog post, Chris Jones, corporate vice president, OneDrive & SharePoint said,
"…That is why unlimited storage is just one small part of our broader promise to deliver a single experience across work and life that helps people store, sync, share, and collaborate on all the files that are important to them, all while meeting the security and compliance needs of even the most stringent organizations…"
Unlimited storage has started rolling out today to Office 365 Home, Personal, and University customers and if you subscribe to one of those plans, you can expect to see it in your account in the coming months. But if you want to be one of the first to get more storage, you can sign up here to be in front of the line!
For OneDrive for Business customers, unlimited storage will be listed on the Office 365 roadmap in the coming days and we will begin updating the First Release customers in 2015, aligned with our promise to provide ample notification for significant service changes.
Now with the knowledge that more storage is on its way, one can start backing up all those files lying on the PC using the present 1TB cloud storage. Also don't forget to activate auto upload feature for your Camera Roll on the Smartphones.