After too many rumors and speculations, Google has finally acquired Waze; the community-based traffic and navigation app. Google today confirmed the deal via its official blogspost, although, there is no word about the terms of the deal in the post. Reportedly Apple and Facebook were also interested in buying Waze and quoted a price of $1 billion. Reports further say that Google was close to a $1.1 billion deal.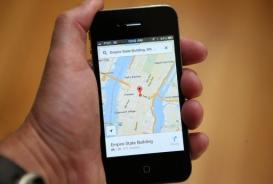 Waze has been creating accurate road maps with real-time traffic reports and is considered as a potential competitor of Google Maps. Talking about the acquisition, Google said in an announcement "We're excited about the prospect of enhancing Google Maps with some of the traffic update features provided by Waze and enhancing Waze with Google's search capabilities".
On the same node The Waze said in an announcement that this acquisition will not change anything in the work process of the company. Google confirmed in its official post that the Israel based will remain in Israel and will work separately for now.
The traffic mapping service Waze is one of the fastest growing communities providing the real time traffic updates and road corrections. Google after this acquisition will work with the dedicated team of the Waze to create an accurate and comprehensive world map.
http://www.youtube.com/watch?v=R8WKW0xeBxU&feature=player_embedded