Google AdSense today announced that they were introducing Matched Content, a free content recommendation tool for AdSense publishers.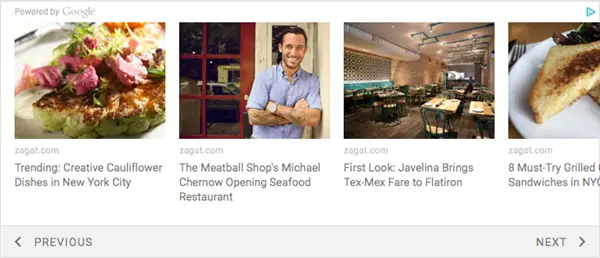 Google AdSense Matched Content Tool
This Matched content tool would promote the other content of your website to your site visitors, by genetaring contextually relevant and personalized article recommendations from the pages on your website. This, in effect, can improve your page views, ad impressions, and consequently your AdSense revenue.
In a nutshell, Matched Content will help your visitors:
Discover relevant articles on your site
Spend more time on your pages
Engage more with your website's content
Potentially increase your AdSense revenue.
To provide a great experience for you and your site visitors, Matched content is available for sites with multiple pages and high volumes of traffic, said Google.
So in short, to be eligible for Matched content, your website has to get some minimum requirements for web traffic volume and unique views, that meet Google's requirements. To check if your website or blog has been approved for Matched Content, log into your AdSense account's Settings page.
If your site has been approved, you can go ahead a create a Matched Content unit. This unit will not be counted towards your AdSense ads limit per page.