Two rival companies competing for the supremacy in Smartphone market have teamed up to get some of imaging patents from Kodak. Apple Inc. and Google are reportedly offering more than $500 million for the Kodak patents as fallout for Kodak s' bankruptcy.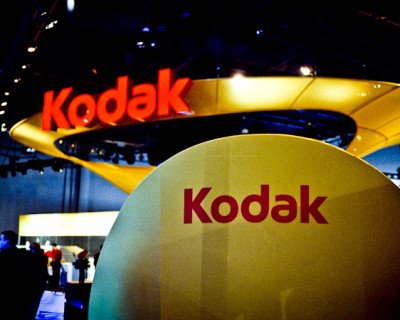 Eastman Kodak Company has been busy in the bankruptcy process since early 2012. Bloomberg today posted a report saying that Google and Apple have submitted a joint bid for 1,100 imaging patents left behind in the Eastman Kodak company's portfolio.
It was a year back when Nortel Network Corp's 6000 patents were sold for $4.5 billion as fallout of bankruptcy. These patents were bought by a group including Microsoft Corp., Apple and RIM. Google offered an initial bid of $900 for the same auction.
After losing the auction of Nortel Network Corp, Google this time is paired up with Apple to reduce the cost in buying the imaging patents of Eastman Kodak's Company.
Eastman Kodak Company faced a financial fall off due to lowered camera film sales and increasing competition in digital imaging. The company filed for bankruptcy chapter 11 in January 2012. Kodak reported about 7 billion dollars debt and 5 billion dollars in assets at the time of filing the bankruptcy.
Kodak secured $830 million in exit financing in November 2012. The company estimated a value of its patent portfolio worth $2.2 to $2.6 billion before the auction in August 2012.
Even though, Google and Apple manage to buy the Kodak's 1,100 imaging patents it doesn't give either of the company the patent ownership. This deal with rather allow both the Smartphone giants to use the Kodak patents without shelling out.