It has been a while since Chrome launched the tab grouping feature in its public version. Still, the feature hasn't become as popular as its other features. Now, with the launch of Chrome 87, the browser has got a brand-new feature that automatically creates tab groups for users.
If the user has enabled tab groups on their browser, Chrome can understand the content on multiple tabs and create tab groups. Before this, users had to do this manually. However, this tab group auto-create feature has not been made available for all.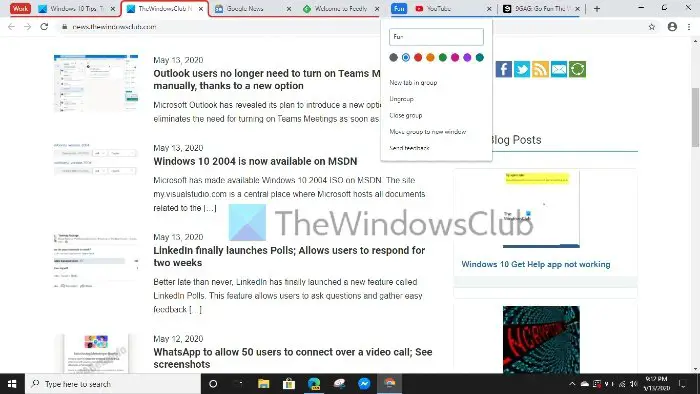 Chrome expands the Tab Groups feature
Instead, users should go to the Chrome Flags page and enable this feature manually. Once enabled, Chrome will handle the burden of tab management, a time-taking process for people who use too many tabs simultaneously. Google has been testing this feature for a while, and the fact that you can enable this from chrome://flags means Google will soon bring it for everyone without the flag.
For instance, people who had tested the feature in beta builds had a very high opinion about the feature, while others were disappointed. However, the Chrome team would inevitably have taken the feedback into account while polishing the feature.
You can access this feature by updating to the latest build of Google Chrome, going to chrome://flags, and enabling the option named 'Tab Groups Auto Create.' Considering the popularity of this feature on the main build, Chrome may make it a default page. Chrome is trying to use machine learning and artificial intelligence to improve the browsing experience.
For instance, suppose you open three or four Google Form pages on a browser window. Chrome will then automatically group all those tabs under a group with the name Google Forms or something. You also can right-click on the Group area and rename it according to your convenience.
It remains unknown whether Chrome would analyze the tab contents to enable grouping. To do so, Chrome will need permission to what the person is doing within websites, making a privacy problem. It remains to be seen how many people are going to use it.