We saw it coming after web traffic analytics company, StatCounter listed Google Chrome as the most popular browser back in the year 2012 and today its rival NetMarketShare has acknowledged the same fact. Google Chrome has officially beaten Internet Explorer to become the most popular browser as recognized by major browser traffic analytics companies, with NetMarketShare latest to come out with data supporting Google Chrome.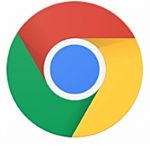 NetMarketShare reports that Google Chrome clocked a whopping 41.6% of the Desktop Browser Market Share in April 2016, an increase from 39% in March 2016. During the same period Internet Explorer's market share dropped to 41.3%, declining from 43.4% percent. This is the first time that Chrome has managed to outshine its rival for the top honors.
As per NetMarketShare, the third in the most popular list by market share is occupied by Firefox with a meagre 9.7%. This figure cast huge disappointment for Firefox fans as this is the same browser that challenged IE while it was a dominating force in 1990's. The 4th and 5th spot is completed by Safari and Opera with 4.9% and 1.89% of market share respectively.
It's worth pointing out, that data from StatCounter shows a gloomier picture for IE as Firefox ranks second in StatCounter's stats with 15.62% of market share, behind Google Chrome that scores an emphatic 60.47% of market share. IE is placed third with a disappointing 13.25%.
Although NetMarketShare and StatCounter have their own methods to carry out the research, both results emphasis on 2 common conclusions. First – Google Chrome is the top browser as of today. Second – IE market share is plummeting.
Mobile and Tablet stats show even bigger Chrome dominance
NetMarketShare Mobile and Tablet Browser Market Share stats shows a bigger dominance of Google Chrome over others. In handheld devices market, Chrome browser occupies a whopping 49.48% of the market share with Safari at a distant second placed at 29.12%.
Android Browser falls 3rd in the list with 8.33% market share. Opera Mini occupies the 4th slot with 5.74% market share while IE stands at a disappointing 5th position with just 3.9% occupancy.
Click here to view the statistics from NetMarketShare.