Google yesterday announced that it would sell Motorola to the Chinese company Lenovo for $2.91 billion. This would be the largest ever tech deal done by the Chinese electronic giant Lenovo Group.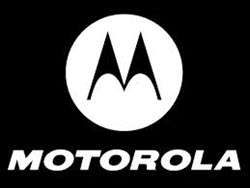 Larry Page wrote in his post ,
"We've just signed an agreement to sell Motorola to Lenovo for $2.91 billion. I'm phenomenally impressed with everything the Motorola team has achieved and confident that with Lenovo as a partner, Motorola will build more and more great products for people everywhere."
While Google will be retaining the bulk of Motorola's massive patent portfolio including all its current inventions and applications, Lenovo will acquire about 2,000 patents alongside the Motorola Mobility brand and its trademarks. Lenovo will receive a license for the remaining portfolios of Motorola which will remain at Mountain View.
Selling Motorola Mobility was Google's smart move as the company never brought anything good for Google and continued losing money. Google acquired Motorola in May 2012 for $12.5bn and then raised the company's profile with the launch of the Flagship phones Moto X and Moto G duo of smartphones in 2013.  As the profit margins for Smartphones are decreasing Google has decided to pull back its short lived venture of making mobile devices and focus on its core competencies like selling ads and making software.
On the other hand the deal seems to be fruitful for Lenovo. Lenovo's chief financial officer Wai Ming Wong said in an interview, "The deal would feed the company's "PC-plus" strategy. The Motorola handset business comes in very nicely to expand our business further". Lenovo is already world's biggest PC Company and now aims to keep Motorola's distinct brand identity after this acquisition same as they did when they acquired ThinkPad from IBM in 2005.
The transaction between the Google and Lenovo is subject to regulatory approvals in both the United States and China.