Google Checkout, the payment gateway of Google is set to discontinue in next six month in favor of Google Wallet. It will officially be dead for Web Merchants on November 20, 2013.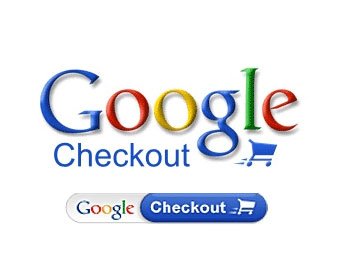 Google Checkout is a service from Google aimed at simplifying the process of paying for online payments. It provides the online customers with a single checkout mechanism, so they don't have to share their credit card details with every web store they purchase from. Users can use Google Checkout with just a single login for multiple stores. Google Checkout has always been one of the most preferred medium of transaction for Web Merchants and Google Play developers.
Launched in June 2006, Google Checkout is now set to be replaced by Google Wallet, multi-platform payment system.
According to the official post by Google this closure might affect you in following ways –
Merchants selling digital goods may transition to Google Wallet for digital goods
Merchants selling through Google-hosted marketplaces (e.g. Google Play) will be unaffected
Merchants selling physical goods will need to switch to third-party alternatives
Talking about this change its payment processing Google Wallet senior product manager Justin Lawyer says, "If you don't have your own payment processing, you will need to transition to a different solution within six months. To make things easier, we've partnered with Braintree, Shopify and Freshbooks to offer you discounted migration options."
Lawyers further said, "If you are a U.S. merchant that does have payment processing, you can apply for Google Wallet Instant Buy, which offers a fast buying experience to Google Wallet shoppers."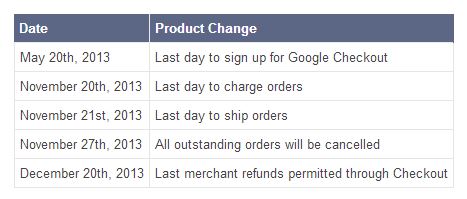 To make up for this closure of Google Checkout, Google have partnered with three premier players in the payments industry Braintree Payments, Shopify and Freshbooks to offer alternatives for customers' eCommerce needs. Supporting the customers, Google will automatically transit Google Play Developers to the Google Wallet Merchant Center. Shoppers will now be able to make purchases on merchant web stores or Chrome Web Store with Google Wallet.
After closure of Google Checkout on November 20, 2013 Google recommend using services like –
Google Wallet Instant Buy: Quick and easy payments on mobile, desktop, and in-app
Google Wallet Objects: Digital commercial objects and stronger third-party issuer-consumer relationships
Google Wallet is a mobile payment service from Google allowing its users to store gift cards, debit cards, credit cards, and loyalty cards on their mobile phone. Google recently announced that it is planning Google Wallet integration for Gmail that could let you attach money with your email.