Until now, the attachment feature in Gmail was used just for sending files. Now, the very same feature could be used for sending money to your friends. Yes, plans for rolling out a feature in Gmail that could let you attach money with your email is underway.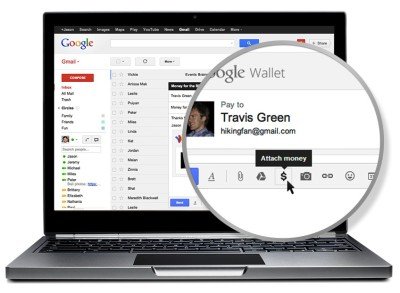 Google Wallet integration for Gmail
If the news turns out to be true Gmail users could soon get an option to send payments as a mail attachment, even if the recipient doesn't have a Gmail address. Google has announced new Google Wallet integration for Gmail in the form of an "Attach Money" button.
Soon, when you will open your 'Compose Mail' window you could see a '$' icon next to the attachment button to send money. To send money via Gmail, you'll just need to hover over the attachment paperclip, click the $ icon to attach money to your message, enter the amount you wish to send, and press 'Send'.
That's it! Once the amount is delivered, the recipient would get an email confirmation that the required amount was delivered. The sender will have to pay a 2.9% fee per transaction (minimum $0.30) if using a credit or debit card. Receiving money will not require the receiver to pay any fees though.
There will be transaction limit of $10,000 USD and a $50,000 USD transfer limit per 5 day period during the start.  However, the limits may be subject to change in the future. The Internet giant is rolling out the feature in the coming months for users over 18 years.
For more information, see Gmail blog.