In an expected turn of events, Google has decided to shut down its in-house game development studio. Stadia is one of the most ambitious Google projects right now. The company has kept much hype around the online gaming platform, including some bold offers regarding exclusive titles.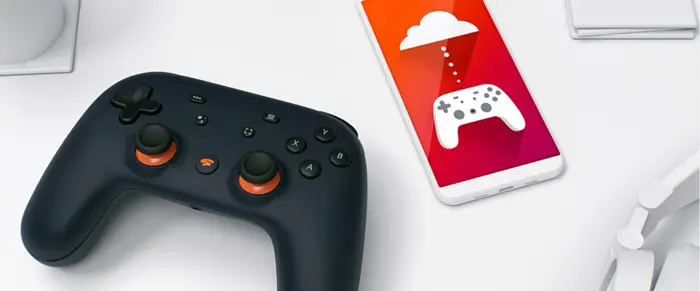 Google closing its Stadia game studio
Stadia Games and Entertainment will now be dissolved, and the team members will find different roles at Google. The lead of the Stadia studio, Jade Raymond, is also leaving Google to "pursue other opportunities." The shut-down of the internal studio will have an impact on a few things regarding the Stadia platform.
The most important change is that Google Stadia will now rely only on third-party developers for its titles. It is worth noting that Google has already made ties with some developers who will launch titles exclusive to the Stadia platform in the future. However, these games won't have Google branding.
This shift in the plan also means that people won't see many by-Google games on the Stadia platform. In the official blog post, the VP and GM of Stadia said that the company wouldn't move forward with future projects. It is unsure if the studio will complete the ongoing tasks and launch the existing games.
"Given our focus on building on the proven technology of Stadia as well as deepening our business partnerships, we've decided that we will not be investing further in bringing exclusive content from our internal development team SG&E, beyond any near-term planned games," said Phil Harrison, Vice President and GM, Google Stadia.
The decision to shut down the internal game development studio doesn't impact Google's commitment towards cloud gaming, though. The company makes a bold claim in the blog post. It says that creating a great video game from scratch is a tedious process, and it isn't sure that the games can meet the users' expectations.
"You can continue playing all your games on Stadia and Stadia Pro, and we'll continue to bring new titles from third parties to the platform. We're committed to the future of cloud gaming, and will continue to do our part to drive this industry forward," Harrison added.
That is why Google Stadia decided to scrap in-house game development and invest the money and other resources in making the Stadia platform work well with the existing and upcoming titles from third-party developers. Multiple times in the blog post has the tech giant mentioned that it will now try to create the best possible platform for gamers.
This move also makes sense from the competition point of view. Services like Microsoft xCloud, Luna from Amazon, and NVIDIA GeForce Now are getting ready in the background. Although Stadia had a good run with the launch of Cyberpunk 2077, the platform needs better resources to maintain an upper-hand in the future.