Augmented Reality (AR) technology has various practical use cases and applications and one of the applications is helping people ensure social distancing in the wake of COVID-19 outbreak. Google understands the importance of AR-based applications for real-world problem-solving, especially during the on-going pandemic.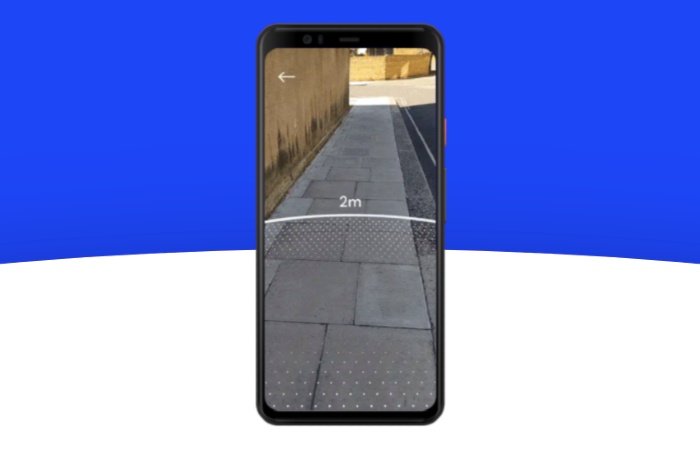 Google unveils Sodar app
Google has taken the wraps off Sodar, its brand-new Augmented Reality tool that guides users on how to ensure a proper social distancing. The tool, in a way, aims to help users adjust to the 'new normal."
These days, following social distancing rules is of paramount importance. But people often get away with these rules by making some excuses. For example, sometimes people say they are unaware of the actual guidelines and even if they know all the rules, they fail to understand whether they are complying with those guidelines or not.
When in doubt, use Sodar
Well, it's often difficult to say for sure whether we, as responsible citizens, are maintaining the optimum distance from other human beings or not. Honestly speaking, we can't possibly carry around measurement tapes with us all the time, right? This is exactly where Google's Augmented Reality solution comes handy. Let us explain how.
"This experiment uses WebXR to visualize 2m social distancing guidelines in your environment. To do this, Sodar creates an augmented reality two meter radius ring around you."
Google's new Augmented Reality tool uses your phone screen to augment 6 feet or 2 meters radius ring around you. The idea is to help users visualize how far 6 feet or 2 meters is actually supposed to be. This way, you can be absolutely sure whether you are following social distancing guidelines or not.
How to use Sodar
Sodar is one of the many experiments that Google runs alongside many of its primary apps and services. But there's no standalone app. All you need is Google Chrome installed on your Android device. Ready to use Sodar? Simply visit sodar.withgoogle.com. It is available for Android devices.