Halo 5 Guardians release date has been announced. It is set to release for Xbox One on October 27 this year, says Microsoft. The announcement was made through the new live-action Halo 5 Guardians TV advertisement. The ad was aired during the TV Series, 'The Walking Dead'.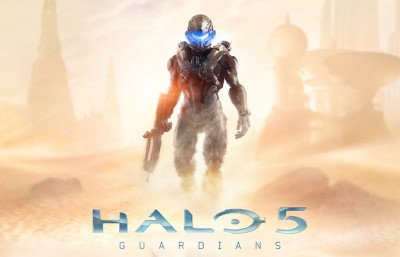 Halo 5 Guardians release date
A statement is shown at the end of the commercial saying, "Halo 5 logo screen and a release date: 10.27.15". The advertisement shows Agent Locke walking towards a statue of Master Chief in a completely destructed human city. Master Chief is shown wounded in the ad with a massive hole in his left shoulder. The commercial ends when Agent Locke takes his pistol to fire at Master Chief.
Microsoft dropped the second advertisement also showing the same events from the perspective of Master Chief. The roles were reversed in this second commercial and Agent Locke is shown wounded here and the Master Chief is shown drawing his weapon on Locke. The second commercial was aired after an hour of airing the first one.
However, both the advertisement were filmed in live action but it somehow gives an idea about the plot line for Halo 5. It seems like Microsoft will let the gamers control two different characters Agent Locke and Master Chief in the Halo 5. It will supposedly be the third major release by the company. Halo 4, the previous release made a record $220 million in first 24 hours of its release establishing a new record and eclipsing the record for the biggest day-one opening in U.S. box office history.
While Halo 4 created a new record of having largest number (over 4 million) of players in the history of the "Halo" franchise, the company might be having high hopes with its upcoming release Halo 5: Guardians.
You can watch the trailer below: