In good news for cybersecurity enthusiasts, Have I Been Pwned is all set to go open-source, the founder Troy Hunt has confirmed. Do you take cyber hygiene seriously? Are you constantly worried about the safety and privacy of your online accounts including email, social media, and internet banking? If your answer is yes, you must be familiar with the website Have I Been Pwned, aren't you?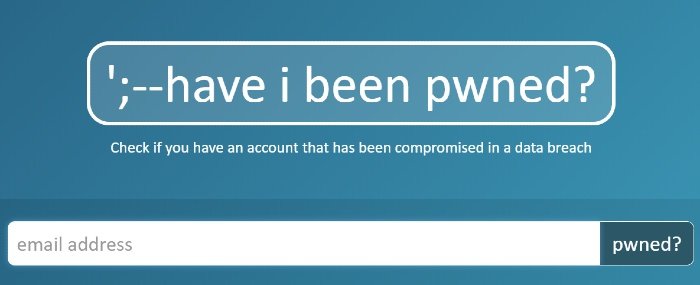 Founded by an Australian web security expert Troy Hunt, Have I Been Pwned? is a website that allows users to check whether their account credentials including email address and password as well as other personal data such as a physical address, location, and mobile number have been compromised by data breaches.
Have I Been Pwned to go open-source
As Troy has confirmed, his website Have I Been Pwned? is finally going open-source? Now, this raises a few questions: What does this mean and how does this benefit the website users? Let's see how:
Started in 2013, Have I Been Pwned (HIBP) is a free-to-use service that allows users to check whether their account has been part of any major data breach. That's primarily what HIBP is all about. However, since its inception, HIBP has been owned, managed, and operated independently by Hunt. In March, following months-long 'hunt' for an appropriate buyer (the process also known as Project Svalbard that didn't go according to plan), Hunt announced that he will continue to run HIBP independently.
Now, Hunt has decided to open-source the HIBP codebase. In his blog post, Hunt wrote:
"The philosophy of HIBP has always been to support the community, now I want the community to help support HIBP."

"Open sourcing the code base is the most obvious way to do this. It takes the nuts and bolts of HIBP and puts them in the hands of people who can help sustain the service regardless of what happens to me."
Explaining further, Hunt says his decision to open-source the HIBP codebase is much more than a philosophical one.
Hunt says since HIBP has always been open in spirit, he wants the initiative to be even more transparent. And since there is so much work to be done on HIBP, open-sourcing the codebase sounds like an ideal solution. Hunt is also seeking additional guidance around the legal implications of this move. For now, it seems like the next phase of Have I Been Pwned has officially begun.