Internet Explorer 11 for the desktop will finally come to an end in over 6 months. If you are a Microsoft business customer, we suspect that you've switched to Microsoft Edge due to the dual engine advantage it brings to the table.
With this dual-engine, folks can use Microsoft Edge to access websites designed specifically for Internet Explorer. Microsoft said its new web browser is the only one of its kind to come with a dual-engine for the purpose of accessing legacy Internet Explorer websites, and that's a nice touch.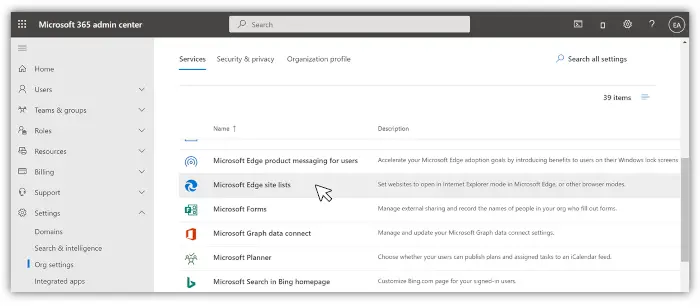 IE Mode Cloud Site List Management available for Microsoft Edge
In order to help with the transition and also to aid with managing IE mode in the future, Microsoft has been hard at work on easier management for IE mode.
This new thing is called Cloud Site List Management, and guess what? It is now available for all customers since it is now out of preview.
According to Microsoft, the new Cloud Site List Management experience is designed to allow customers to host their very own enterprise website lists directly in a cloud endpoint via the Microsoft 365 admin center.
Customers will have the option to create, export, ad import site lists from within the experience. But not only that, they can audit changes to the site list entries.
Partnership with Microsoft Mechanics
The team behind Cloud Site List Management experience has decided to partner with the Microsoft Mechanics team along with Jeremy Chapman, a so-called IT whiz at the company. This is done to explain the Cloud Site List Management experience to customers and to teach them how to host their own list of enterprise lists in the cloud for Microsoft Edge.
For more information, please watch the video as it explains quite a lot of things you will like to know.