Adobe today explained in its official blog post that Internet Explorer 10 in Windows 8 comes with improved Flash Player Security. Adobe explained the security improvements done into Flash for IE10.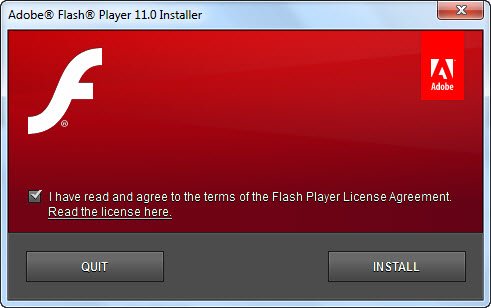 "With the launch of Internet Explorer 10 on Windows 8 last year, customers have experienced improved Flash Player capabilities. Adobe worked closely with Microsoft to integrate Flash Player into Internet Explorer 10 for the Windows 8 platform, but some of our customers are still unaware of the full benefit of the security enhancements," Adobe stated in an official blog post.
Windows 8 users will now get the Flash Player updates via Windows Update
IE 10 is the only version of Internet Explorer which comes with a built-in Flash Player. As per the official blog post of Adobe, Windows 8 users will now get the Flash Player updates via Windows Update. This feature is available only for the Windows 8 users and not for those running Windows 7 PC. Users of Windows 7 will get Flash Player updates in the old manner where they will be prompted by Flash Player to update.
Adobe along with Microsoft has worked to improve security by preventing it from reading the personal data of user without direct interaction with the user. Flash Player in IE10 on Windows 8 is protected by AppContainers features which limits both read and write access to the OS.
Adobe and Microsoft have promised to work together for to improve the security features in Flash Player and Internet Explorer.