The Internet Archive's Wayback Machine has joined hands with Cloudflare for automated content distribution. As a result of this partnership, the Wayback Machine will automatically archive content from websites that enable Cloudflare's Always Online service. And even when the original host is not available to Cloudflare, the Internet Archive will ensure the pages are available to users.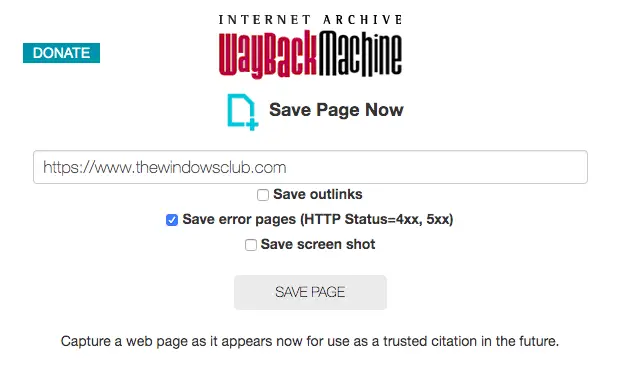 Internet Archive joins hands with Cloudflare
Internet Archive says Cloudflare has become a core infrastructure for the Web. By this partnership with Cloudflare, Internet Archive hopes to make the web more reliable for everyone.
"The Internet Archive's Wayback Machine has an impressive infrastructure that can archive the web at scale," said Matthew Prince, co-founder and CEO of Cloudflare. "By working together, we can take another step toward making the Internet more resilient by stopping server issues for our customers and in turn from interrupting businesses and users online."
How does the alliance between the Internet Archive and Cloudflare work?
In addition to web pages that it continues to index, Internet Archive will now preserve from Cloudflare customers who enable the Always Online service. As a result, the Internet Archive will be able to automatically archive new URLs from those sites.
"In some cases this will be the first time a URL will be seen by our system and result in a "First Archive" event," said Internet Archive.
The Internet Archive's Wayback Machine has been operational for a long time. The service continues to help journalists, researchers, activists, academics, and the general public access archives of much of the public web. The Wayback Machine sees hundreds of thousands of visitors every day.
As of now, the Wayback Machine has successfully archived more than 468 billion Web pages with over 1 billion new pages getting archived every day.
As explained by folks at Internet Archive, the Wayback Machine archives web pages by different means. For instance, in most cases, Internet Archive crawls through millions of websites. Users can also submit web pages they wish to see archived by the Wayback Machine.
Cloudflare offers web and hosting services, The series of offerings includes DNS services, DDoS mitigation, and more.