Internet tycoon Kim Dotcom has launched starts up a new file sharing website named Mega. This is a new website based on cloud sharing service allowing users to upload and store any of their files.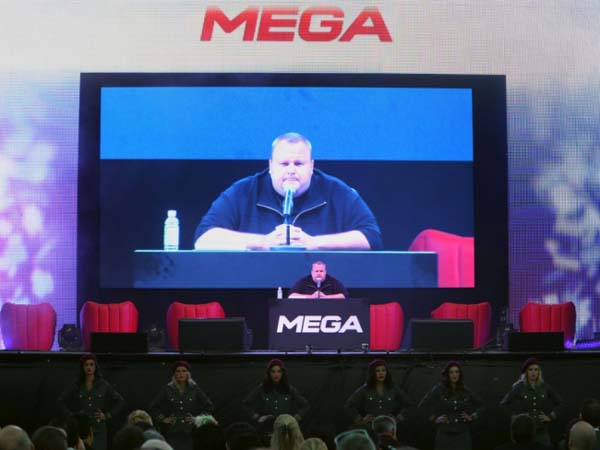 Kim Dotcom's previous website Megaupload was shut down by the police after a raid at his residence in New Zealand. This new file sharing website seems to be the follow-up of Megaupload. According to US law enforcement, many of the Megaupload users were pirating the content and were sharing it illegally.
Dotcom is very confidence about the legitimacy of his new website and talking about it, he says, "This site is just as legitimate and has the right to exist as Dropbox, Boxnet and other competitors.' "This is not some kind of finger to the US government or to Hollywood".
The 'Mega' site went live at dawn on Sunday, January 20, 2013. Earlier today Dotcom tweeted that his new website has received 250,000 user registrations in just a few hours of launch, despite limited server capacity.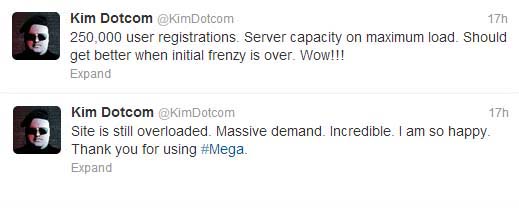 In his prior tweets Kim Dotcom said that every user at Mega will get 50GB of free storage which is far more than that offered by Microsoft's Skydrive and Dropbox.
Kim Dotcom, originally named Kim Schmitz is still fighting the legal battle of Megaupload to stay in New Zealand. Next hearing on this case is scheduled to be held in March 2013. The police raid on Megaupload put the entire data of Megaupload, uploaded by 50 million users into a legal limbo. However, Dotcom said in one his statement that he is working with Electronic Frontier Foundation and his lawyers to get the seized data back and return it to users.