Microsoft has finally launched Kinect Sports Ultimate Collection in India. The game is a combination of Kinect's two bestselling games on Xbox 360: Kinect Sports and Kinect Sports: Season 2.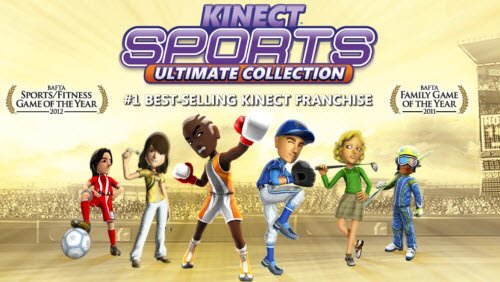 The Kinect Sports Ultimate Collection includes all of the Kinect sports, including soccer, football, golf, skiing, tennis, boxing, darts, baseball, bowling, track & field, table tennis, beach volleyball, and basketball – apart from night ski runs, the back nine golf holes and added basketball activities, as an extra bonus!
the game allows players to use their entire bodies as the controller. And with the added technology from Kinect Sports: Season Two, available in the combo pack, they can also use their voices to call out commands, for an even more immersive experience.
Said Mr. Anshu Mor, Category Lead, Interactive Entertainment Business, Microsoft India:
India is quickly becoming a sporting nation, interested in games beyond cricket. We are therefore very excited to bring to India a truly immersive multi-sport game via Kinect for Xbox 360. The Kinect Sports Ultimate Collection offers gamers the chance to live their dream of becoming a star athlete. The wide range of games means this collection is a great chance for players at every level, to try their hand at many games, including full body track and field sports.
The Kinect Sports Ultimate Collection bundle has hit retail shelves at a great value price of INR 2499/-. Elsewhere it is available for $49.96.