Microsoft Kinect has been a revolution of sorts since it was launched and continues to be. With NUI (Natural User Interface) tracking features like motion-control, gesture-tracking, voice recognition etc, Kinect has managed to bring the 'reel' action usually depicted in movies in to real scenarios right in to your bedroom. The popularity of this device can be seen from the  fact that it earned a Guinness World record for the fastest selling consumer electronic device in just two months after being launched and this speaks volumes itself.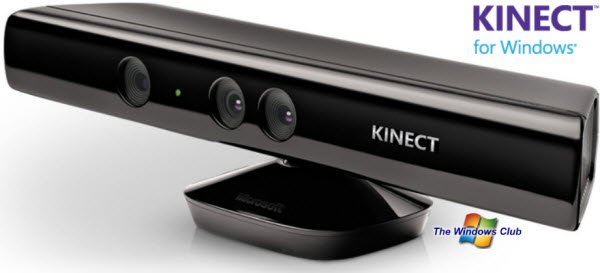 Kinect was initially intended to support XBox 360, the gaming console from Microsoft but as users diversified its use, there was plenty of space to develop Kinect for the Windows PC. Visualising the immense potential and scope ahead, Microsoft released the Kinect SDK (Software Development Kit) for Windows in mid-2011 to enable developers sync the Kinect device with their Windows PC and develop interesting applications.
And now, Microsoft has announced the launch of Kinect for Windows hardware and accompanying software which may change the way we interact with our personal computer. The Kinect for Windows (hardware + software support) may help me in ticking off a few things from my wish list, like, to be able to play/pause/stop a movie running on my Windows PC situated feet away from where I lie comfortably in my bed, to be able to get into Tom Cruise's boots for a while (Minority Report) and control the tabs and windows on PC through my gestures, etc. This would also allow me to actually run on the city streets while playing Grand Theft Auto : San Andreas without the need to buy an XBox 360.
The Kinect for Windows package will be available from 1st February, 2012 in twelve countries initially, namely United States, Australia, Canada, France, Germany, Ireland, Italy, Japan, Mexico, New Zealand, Spain and United Kingdom at a retail price of US $249. This would give the users a one-year warranty and access to ongoing software updates for both speech and human tracking. Only the hardware model is priced while the SDK or runtime are FREE for developers and end-users and they need not pay license fees for the Kinect for Windows software and the ongoing software updates. Microsoft plans to offer an academic pricing for the same for Qualified Educational Users.
"With Kinect for Windows, we are investing in creating a platform that is optimized for scenarios beyond the living room, and delivering new software features on an ongoing basis, starting with "near mode". Kinect for Windows will also support gesture and voice on Windows Embedded-based devices and will enhance how data is captured and accessed within intelligent systems across manufacturing, retail  and many more industries."
Kinect for Windows supports both  Windows 7 and Windows 8.