When it comes to working, no matter where, in the house or in the office, there appears no substitute for a computer with a large screen. When relaxing on the couch, playing around with tablet counts as a better option. What if a device offers best of both worlds? Check out Lenovo's second version of its popular Windows 8 Ultrabook – Lenovo Yoga 2 Pro.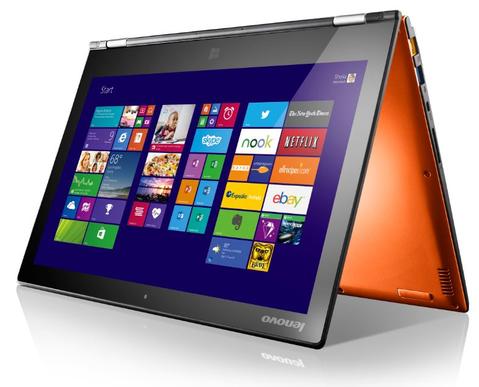 Lenovo Yoga 2 Pro
The device was unveiled at IFA event in Berlin. Although a multitude of shape-shifting laptops was seen launched by Lenovo, our eyes set on the Yoga hybrid. Many reasons for this, the chief being that you can fold the laptop and use it for work or play. Second, Yoga Pro has shed some extra pounds, it is now 10 percent lighter (weighs 1.39 KG) and thinner at 15.5mm than the original.
The convertible can go into four modes,
Tent
Laptop
Tablet
Stand
Yoga 2 recognizes what screen mode you are in and suggests apps to open automatically. A unique lift and lock system is created for tablet mode that automatically lifts and locks the keys on the machine's keyboard in place for a streamlined feel. Lenovo guarantees maximum comfort in all the modes. Additionally, there's a ThinkPad keyboard with optional backlit models and models with Near Field Communications (NFC) to easily share data between devices.
Another impressive feature of Yoga 2 Pro is the screen resolution, which has been raised from 1600 x 900 to massive 3200 x 1800 along withprocessor upgrade to Intel Haswell.
Moreover, the upgraded model runs on fourth-gen Intel Core processors (all the way up to i7), with the battery life now rated at up to nine hours. It features advanced technologies. For instance, use its 10-finger touch screen running Windows 8.1 for a responsive touch experience.
Lenovo has tasted success with its hybrid PC-tablet approach and after absorbing customer feedback on the Yoga predecessor has come up with a new generation device. Lenovo Yoga 2 Pro will come with a price tag of $1,099.99 and is likely to be available in October.