It's been a while since we heard about John McAfee. It was last year in 2012 when he fled from Belize on being questioned by the police for his neighbor's death. McAfee's jungle compound was raided after he escaped, and everything he owned was supposedly seized by the government. Moreover, every building on his property got burnt down under suspicious conditions.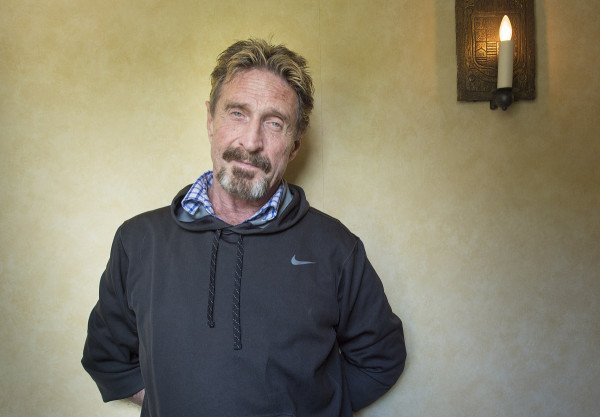 John McAfee Net Worth
Back in the year 2010, McAfee's antivirus software company was bought by Intel (INTC, Fortune 500) and they have now planned to re-brand it as Intel Security. And while the software is being re-branded, its creator, John McAfee is living in an apartment in Montreal.
When spoken to, John McAfee told CNN Money that he is left with nothing but a very small fraction of his net worth, which once amounted to $100 million. First, he managed to survive the market crash in 2008, but last year was the worst! He further went on to tell CNN Money that, whatever he owned was in Belize and after he fled, everything was either destroyed or auctioned.
The man who gave us McAfee security software now lives in Montreal, Canada with his wife Janice. John McAfee is an advisor to organizations on internal restructuring, technology and acquisition. He likes to explore the local restaurants and stroll through the art galleries of the city. John McAfee has turned 68 and is also working on a feature-length documentary with a Montreal-based Media house, which is based on his own life story. On its completion, he has plans of going back to his home in Santa Cruz, California.
When asked about his runaway and current scenario with the Belize police, John McAfee persisted that he is no longer an absconding case and just trying to live peacefully. On Intel's re-branding, McAfee said that last year when he escaped, Intel should've leveraged the press attention instead of shying away from the name McAfee.
"Roll with it. Hire a creative marketing team and see what you can do with this. There's something wrong with the marketing department. They're taking life too seriously".
Well, Intel has not responded to McAfee's comments, what's your take?