For its part, Microsoft has been testing the native version of Edge browser in the beta channel, but it is now available on the public channel. From now onwards, Mac users can choose between two options while downloading Microsoft Edge: Mac with Intel chip and Mac with Apple chip. The Mac-with-Apple-chip version has been designed to leverage the extra performance assured by Apple.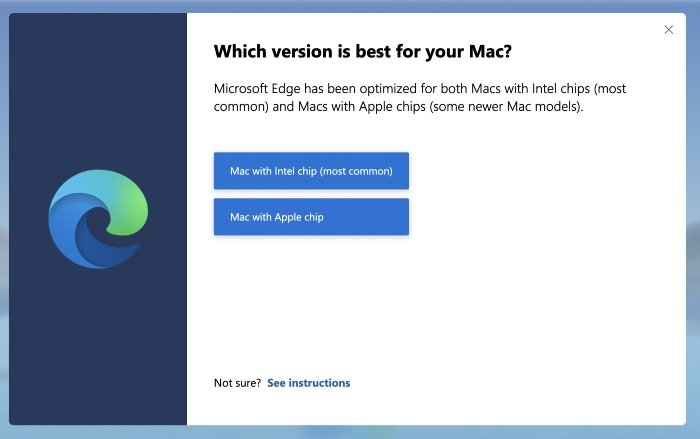 Microsoft Edge for M1 Mac devices
It's been a while since Apple introduced its MacBook and Mac Mini lineup based on the M1 chip, but we still don't have many M1-optimized native apps. Of course, developers have been working on versions that make the best use of the Apple M1 chip.
We've got good news for M1 Mac users this Tuesday afternoon! Microsoft Edge Stable is now available natively for M1 Mac devices. 💁‍‍

— Microsoft Edge Dev (@MSEdgeDev) February 3, 2021
So far, users of M1-powered Macs had only one option to use Microsoft Edge on their devices: using the in-built emulator on the new macOS Big Sur. Rosetta 2, the emulator, was used to create a layer on which Intel-based applications could run smoothly.
It was even said that the Rosetta 2 emulator did such a great job that the overall performance of made-for-Intel apps was better than what was the case on Intel-based Macs. At this point, however, even this slight compromise wouldn't be necessary since Microsoft Edge can now take full advantage of the custom-made processor on the new MacBook Air, MacBook Pro, and Mac Mini.
In addition to giving access to all the neat features Edge has brought to Mac so far, the M1 native version will unleash the maximum performance. Users can notice the speed difference while navigating through the User Interface and webpages alike.
Microsoft also says that the new features like Web Capture and the Picture-in-Picture mode from the touch bar will work seamlessly when running the native version of the Edge browser. The developers have also provided users with an option to check if they are using the M1-optimized version. To do this, users can use the Activity Monitor module on macOS.
The new M1-based Macs have an additional column in the Activity Monitor, called Architecture. It will show the architecture type of the app you are running. If you are running the native version of Microsoft Edge, you should see the word Apple against the app's entry.