Microsoft is now allowing developers to show or hide Microsoft 365 Groups in any Outlook client or the address book with the help of Microsoft Graph, a Microsoft developer platform that connects multiple services and devices. An official roadmap entry points towards the fact that this feature is generally available to developers worldwide (standard multi-tenant).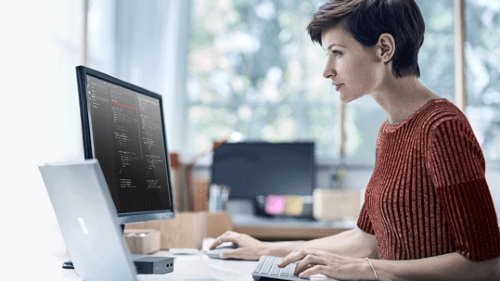 Microsoft adds two new properties in Microsoft Graph
Announcing the new development, Microsoft had this to say:
"Microsoft 365 Groups now supports more flexible methods of hiding and showing groups in any Outlook client or the address book."
Microsoft 365 Group allows users to choose a set of users that they want to collaborate with. Users can also set up a collection of resources such as shared Outlook inbox, shared calendar, or a document library for collaborating on files with specific users.
Microsoft has added a couple of new properties to the Group Resource Type in Microsoft Graph for developers: hideFromOutlookClients and hideFromAddressLists.
Microsoft says the default value for both properties is false, and they are only retrieved when using $select. Setting the hideFromOutlookClients property to 'True' prevents Microsoft 365 Groups from showing in the Outlook left-hand navigation.
The Microsoft 365 Group name won't resolve during the creation of a new message in Outlook.
Using Microsoft Graph, developers can set the hideFromAddressLists property to True, further preventing the Microsoft 365 Group from showing in the Global Address List (GAL). If developers change hideFromOutlookClients to False, it will subsequently change hideFromAddressLists to False as well.
Setting hideFromAddressLists by itself will control whether the group is hidden or shown in the Global Address List (GAL). However, Microsoft says it will have zero impact on whether the Microsoft 365 Group shows in the Outlook left-hand navigation or resolves during the creation of a new message.
Meanwhile, changing the value of hideFromAddressLists will have no effect on the value of hideFromOutlookClients.
In related news, Microsoft Office is rolling out a new web interface pretty soon. As a result, the Office.com web portal is set to receive a major redesign in the coming weeks. Apparently, Microsoft is almost finished working on the new Office.com layout.
However, the new Office.com homepage is expected to roll out to all Microsoft 365 customers starting this month. Meanwhile, the complete rollout is likely to be finished by next month.