It looks like Microsoft wants emotions to drive product decisions. Microsoft has provided us with a glimpse of what it describes as the future version of Microsoft 365, which is set to receive a major design overhaul in the coming months.
Microsoft's focus continues to be on streamlining the design language across Microsoft 365 apps and services, aiming to make these products operate in complete synergy.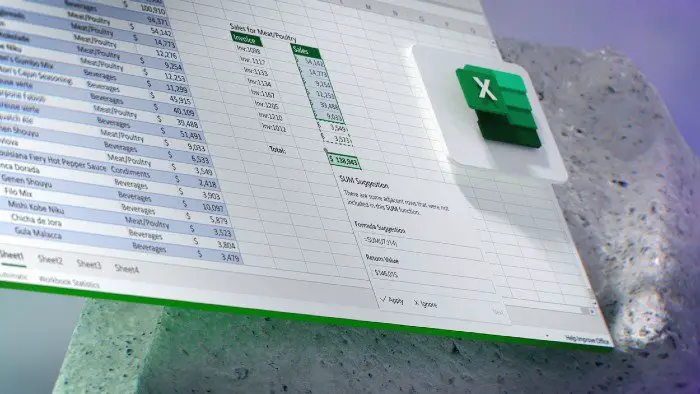 Future Vision of Microsoft 365
"We're also crafting experiences that acknowledge the broader ecosystem that Microsoft 365 lives within," said Jon Friedman, Corporate Vice President, Design & Research at Microsoft. "We implemented flexible designs and over time evolved our ecosystem to facilitate not just modern work, but modern life."
The loosely coupled Microsoft 365 ecosystem allows users to use related apps and services as per their convenience. This flexibility is essentially what makes users rely heavily on Microsoft 365 apps to a significant extent.
The company's proposed design changes will roll out within a year or two. Let's take a look at the significance of the upcoming Microsoft 365 design changes. According to Microsoft, focus, amplification, and connectivity will remain central to this design philosophy and transition.
Design folks at Microsoft 365 promise to reduce the scope of distraction while using their services. The company has come a long way from single-line ribbon and Dark mode to Fluent for added productivity. Now, Microsoft wants to go even further.
In a bold move, Microsoft has decided to fade brand colors from app headers and explore adaptive commanding.
"We'll further advance our seamless, cross-suite Search to bring relevant information to your fingertips, and myriad forthcoming experiences will leverage Fluid Frameworks."
Microsoft 365 also has plans for even deeper cross-platform integration. This way, users will no longer need to switch between different Office apps to achieve distraction-free 'micro-tasking.'
Microsoft will also rely heavily on Artificial Intelligence (AI) to enhance productivity across its product suite. Microsoft is exploring ways to make AI responsible for auto-suggesting end dates in Planner, to begin with.
Last but not least, Microsoft will also try to maximize the connectivity between different Microsoft 365 apps and services.