A large Bing search box is now showing up in Google Chrome. Microsoft announced today that latest versions of Chrome will now have the Bing search box on new tab pages.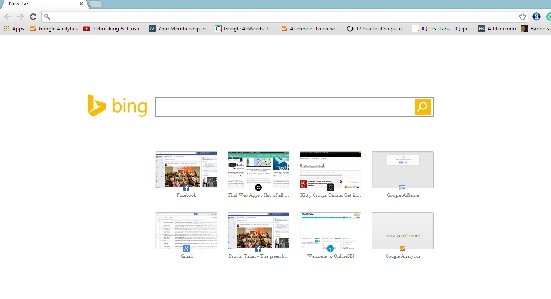 To use this newly added Bing search box, set Bing as your default search engine using Chrome. This will give you a quick access to Bing search box as well as your frequently used sites.
Microsoft recently posted in its official blog post,
"Searching just got simpler for people using Chrome with their default search engine set to Bing. Now when you open a new tab in your browser, you will get quick access to the Bing search box (and associated Page Zero features) as well as the frequently used sites you're used to".
To get this Bing search box in new tab, go to Chrome Settings, go to Search and set Bing as your search engine.
If you have Bing as your default search engine, you will see this update automatically in your browser. This new feature added to Chrome by Microsoft will certainly enhance the users' experience of Bing on Chrome.
This post will show you how to change or set your default search engine; or else click here to make Bing your default search engine. Then open a new tab and you will see a large Bing search box on your chrome web browser.