One of the biggest challenges any platform faces is moving from one major version to another. It happened when Windows 10 was announced. Many who were on Windows 7 did not want to move to Windows 10. Microsoft CE is facing the same challenges.  Windows 10 IoT is the upgraded version, and today Microsoft has announced CE migration technology to help customers move to Windows 10 IoT.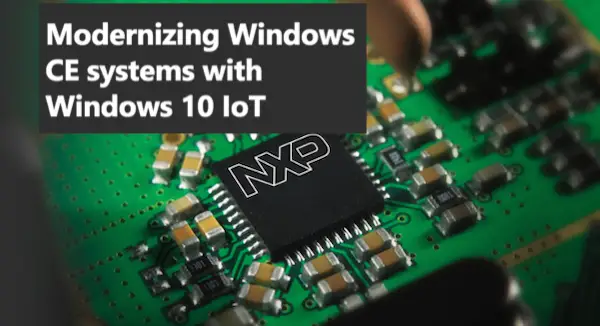 Microsoft announces CE migration technology
Microsoft is currently developing a technology that will allow customers to run existing, unmodified Windows CE applications on Windows 10 IoT. It will give enough time for businesses to update thier system & apps. Since it is in the preliminary stage, a lot of feedback will be taken by Microsoft. It will help them better understand the requirements for CE migration and then determine how to bring it to customers.
How CE migration works
Surprise Surprise! Microsoft is using the same technology which they used on WSL and SQLPAN–Pico Process. It makes it possible for applications to run in an isolated environment. The dependency on the host OS and hardware is off the list.
Windows CE environment is loaded into the pico process. It includes both user mode and kernel mode. Pico process, in turn, runs in the user mode of Windows 10 IoT.  Then it does the obvious. It acts as an abstraction layer which can handle the calls between hardware, OS and CE. Here is a video that you should watch:
Once businesses move to Windows 10 IoT, they will have access to the intelligent cloud, and harness the full power of the smart edge including artificial intelligence and machine learning. As you upgrade to IoT, the devices will get smarter, connect in Smart Home & Business environment, and meet the requirement of the world.
If you have a Windows CE solution and want to upgrade to Windows 10 IoT, Microsoft is taking registration. Apart from this, there is a Build Session on 8th "Windows IoT: The Foundation for Your Intelligent Edge." More on the official news.