Microsoft announced its next-generation of Xbox called Xbox Series X (Not to be confused with Xbox One X) at Game Awards today, which looks like a PC tower/cabinet, purifier, and even a Mini Fridge. No, I am not kidding. In today's announcement, Microsoft has taken a big step in terms of design change. Let's take a look at it.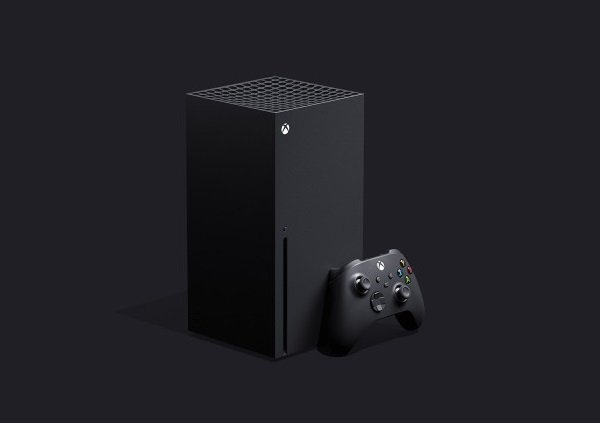 Microsoft announces Xbox Series X
Announced by Xbox chief, Phil Spencer, Microsoft claims that it delivers four times the processing power of Xbox One X is quietest and efficient. Well, that reminds me of Project Scorpio in terms of performance, which Microsoft announced two years ago.
Xbox Series X Design & Performance
Xbox Series X can stand tall, an experiment Microsoft did with Xbox One X, but it is more a PC cabinet looks. That said, it is going to be tough to slide in a small place because of its height now even though it is designed to be used in both vertical and horizontal orientations.
To visualize how big the console is then GameSpot reports that the console is as wide as Xbox One Controller, and almost three times as tall. That's three controllers (H) X one controller(W).
That said, Microsoft hasn't detailed out complete specs of Xbox Series X, but what we know is that it includes a custom-design CPU based on AMD's Zen 2 and Radeon RDNA structure, NVMe SSD, support 8K gaming, and frame rates are 120 FPS.
On Xbox.com, they claim to minimize latency using Auto Low Latency Mode, offers Dynamic Latency Input (DLI) for developers, and is designed keeping Cloud gaming in the mind.
The new Xbox Wireless Controller comes with a share button
The new controller comes with a dedicated share button, which will instantly allow you to capture screenshots and game clips. At least the set of friends I have on Xbox, they share a lot of clips, and until now, you need to use a bit of hard work to get the screenshot out. Now with this button, it is going to easy!
Also, the new controller has received improvements in terms of design, the metal looking D-Pad, will fit more hands, and will work with existing consoles and PC. So if you are looking for an upgrade, this looks good.
That said, Xbox Series X will launch next holiday, and I am sure Microsoft will have at least one or two consoles when they reveal the pricing.