Microsoft has updated the Microsoft Authenticator app for iOS. Henceforth, in addition to its primary two-factor authentication method, the updated Microsoft Authenticator app will allow users to add and manage their personal Microsoft accounts.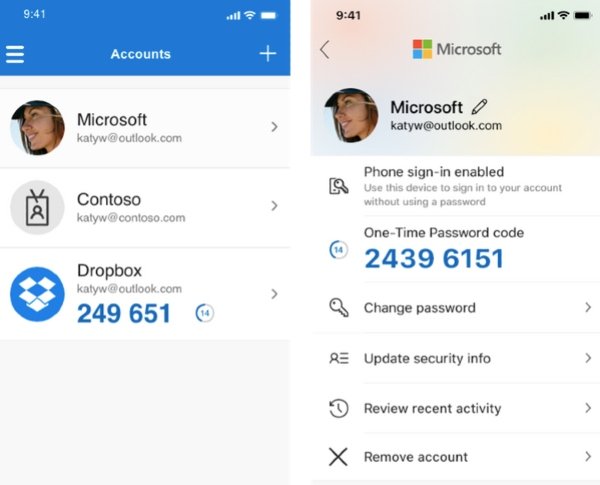 Secure Microsoft account with Microsoft Authenticator
The updated Microsoft Authenticator app will allow users to change passwords, update security information, and keep a tab on their account activity. Once you add your personal Microsoft accounts, you will be able to keep yourself informed with all your account activities such as active login, recent activity, etc.
You can choose if you want to send security notifications directly to your personal Microsoft account. This way, managing your accounts with the help of the new Microsoft Authenticator app will become a lot easier and secure.
In a nutshell, the whole idea behind the updated Microsoft Authenticator app is to make your Microsoft account login experience easier than before.
Microsoft has already started rolling out the new Microsoft Authenticator update to iOS TestFlight. However, the final update will ultimately roll out to all users over the next few weeks.
Microsoft says it will roll out a similar update for Android users sometime later this year.
"As part of our commitment to continually improve our customer experiences, we revamped the UX of how accounts are represented in the Microsoft Authenticator app. We heard from customers that staying informed about your account security should be simple and seamless, and we've been listening."
The updated Microsoft Authenticator app has also been through certain notable changes in terms of user experience. All your personal accounts added to Microsoft Authenticator can expand into a full-screen view.
The expanded view will allow users to take various actions related to a particular Microsoft account.
For now, you can only add and manage Microsoft accounts with the help of the Microsoft Authenticator app. Meanwhile, Microsoft is also working to make account management compatible with Azure AD accounts.
However, Microsoft did not reveal the timeline as to when the company will add support for Azure AD accounts.