In spite of repeating that its would not release any security updates for Windows XP, since it had reached its End of Support, Microsoft today announced that it would and in fact had released a security update to patch a recently discovered critical update in Internet Explorer. Along with releasing the patches for Windows 8, Windows 7 and other supported operating systems, it also released a patch for IE on Windows XP.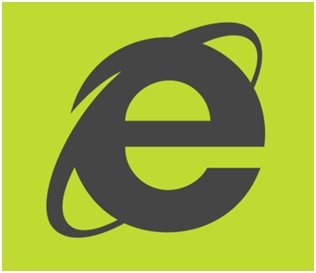 It may be recalled that Microsoft delivered the final bunch of security patches last month on April 8. Since then, users of Windows XP have been under the fear that their PCs could be exploited by the hackers who could be looking for newer vulnerabilities in the popular operating system.
And just a few days back when a vulnerability was detected in Internet Explorer, which prompted the United States Computer Emergence Readiness Team (US-CERT) to comment:
US-CERT recommends that users and administrators review Microsoft Security Advisory 2963983 for mitigation actions and workarounds. Those who cannot follow Microsoft's recommendations, such as Windows XP users, may consider employing an alternate browser.
Microsoft decided that the threat was serious enough to deserve an exception and decided to provide the security update.
Today, we released a security update to address the Internet Explorer (IE) vulnerability first described in Security Advisory 2963983. This security update addresses every version of Internet Explorer. While we've seen only a limited number of targeted attacks, customers are advised to install this update promptly. The majority of our customers have automatic updates enabled and so will not need to take any action as protections will be downloaded and installed automatically, says Microsoft.
Adrienne Hall, General Manager, Trustworthy Computing, Microsoft, spoke about why Windows XP was included in today's security update,
"Even though Windows XP is no longer supported by Microsoft and is past the time we normally provide security updates, we've decided to provide an update for all versions of Windows XP (including embedded), today.  We made this exception based on the proximity to the end of support for Windows XP".
Even though Microsoft provided the security update for Windows XP it advised users to move onto to newer versions of OS.
"Just because this update is out now doesn't mean you should stop thinking about getting off Windows XP and moving to a newer version of Windows and the latest version of Internet Explorer.  If you are on Windows 7, upgrade to Internet Explorer 11.  Our modern operating systems provide more safety and security than ever before", said Adrienne.
The updates though go live today. Users just need to ensure that have automatic updates turned on in order to receive this new update automatically. In case they are not, then you need to turn it on by clicking onto the "Check for Updates" button on the Windows Update portion of your Control Panel.
The release of this patch is sure to raise hopes for Windows XP users. If Microsoft can release a patch once, even after end-of-support, they are sure to patch critical vulnerabilities in future too!