The aftermath of the Microsoft BUILD Conference can be seen everywhere. Windows 8 is the mantra. Those who have it are busy playing with the cool Metro Apps and preparing for the Marketplace. Those who don't are fantasizing about the same. So what happened in these three days? We bring the story, excusively for you, in short.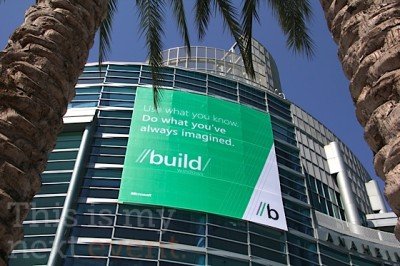 BUILD Conference saw the debut of Windows 8 at the hands of Steven Sinofsky, President – Windows Division, Microsoft. This two-and-a-half hour keynote was dedicated to show the Windows 8's tile-based Metro user interface, its advanced development capabilities and its ability to run on a range of x86- and ARM-based devices. Apart from that, the ability of Windows 8 to support a wide range of development languages through a new WindowsRT ("run time") set of APIs caught the fancy of many-a-people.
And after cheering the Microsofties on stage for over 3 hours on the first day, there was even more delight coming the attendees way for each one of them was gifted with a Samsung slate (I would rather not call it a tablet) pre-loaded with the Windows 8 Developer Preview. The Samsung slate uses a 2nd generation Intel Core i5 microprocessor, has 4 GB of memory and 64 GB of solid-state disk, and uses an 11.6-diagonal Samsung Super PLS display. Microsoft also included a one year of AT&T 3G service with the giveaway. And it was not just the Slates that were free. Beer and Pizza also followed suit.
Coming to Day-2, Microsoft showed off Visual Studio 11 Developer Preview, the early version of the next release of the development tool set that programmers can use to build applications in the Windows 8 "Metro" style using HTML 5, JavaScript, C#, Visual Basic and C++. Apart from this, following were the important previews on that day :
Microsoft .NET 4.5
Team Foundation Service for collaborative software development
Windows Azure SDK 1.5.
Windows Server 8 Developer Preview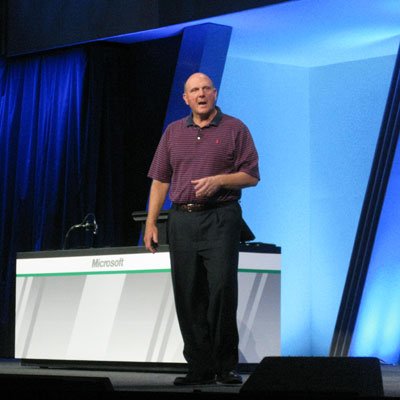 However, what came as a surprise on the second day was the Microsoft CEO, Steve Ballmer making an appearance. His lines: "There's never been a better time to have software development as a core skill" – stole the show. And yes, BUILD attendees must be damn lucky to witness Steve chant the famous 'Developers Developers Developers' line the second time in public.
And in the end it payed off well when Microsoft did manage to garner a huge heap of appreciation regarding BUILD.
All's well that ends well.