In an unexpected announcement, Microsoft CEO Steve Ballmer announced that he will be retiring from his present role as the company's CEO within 12 month from now, indicating the start of the process for choosing his successor.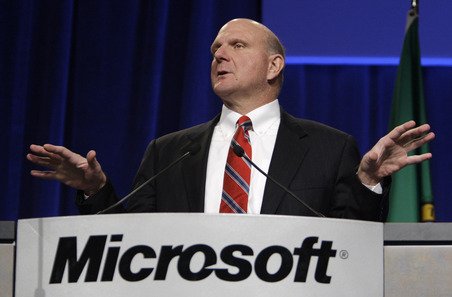 "There is never a perfect time for this type of transition, but now is the right time. We have embarked on a new strategy with a new organization and we have an amazing Senior Leadership Team. My original thoughts on timing would have had my retirement happen in the middle of our company's transformation to a devices and services company. We need a CEO who will be here longer term for this new direction." – Steve Ballmer
This is a surprising piece of news for many, including me. I definitely expected Steve to stick around for a few more years though talks of his retirement and a new CEO taking his place were always on the anvil. But with Steven Sinofsky's exit last July, I didn't see this coming.
"I am proud of what we have achieved. We have grown from $7.5 million to nearly $78 billion since I joined Microsoft, and we have grown from employing just over 30 people to almost 100,000. I feel good about playing a role in that success and having committed 100 percent emotionally all the way. We have more than 1 billion users and earn a great profit for our shareholders. We have delivered more profit and cash return to shareholders than virtually any other company in history." – Steve Ballmer in an internal email to Microsoft employees
In order to choose the right successor, a special committee has been appointed by the Board of Directors, chaired by John Thompson, the board's lead independent director and also includes Chairman of the Board Bill Gates, Chairman of the Audit Committee Chuck Noski and Chairman of the Compensation Committee Steve Luczo. The special committee is working with Heidrick & Struggles International Inc., a leading executive recruiting firm, and will consider both external and internal candidates.
 "As a member of the succession planning committee, I'll work closely with the other members of the board to identify a great new CEO. We're fortunate to have Steve in his role until the new CEO assumes these duties." – Bill Gates
Steve Ballmer may retire any time between these twelve months after a successor CEO has been chosen by the special committee.
We'll miss you Steve. But we'll always remember, "Developers….Developers….Developers…."