Microsoft has lately been working on building its business of services more than on platforms and products. Their whole motivation here is to adapt to the changing world and bring their capabilities and expand their user base to users who are not even using their platforms or products. The Windows Defender Advanced Threat Protection (ATP) is good at protecting a system from different threats. Hence, first of all, Microsoft has bought this service to the Mac as well. But as it is now not exclusive to Windows operating system only, it has been rebranded as Microsoft Defender Advanced Threat Protection (ATP).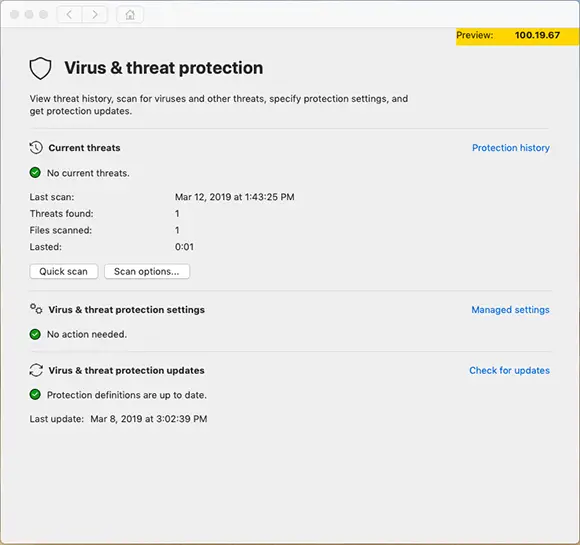 Microsoft Defender ATP now available for macOS
This service can run on macOS Mojave, macOS High Sierra, and even macOS Sierra. This is launching on macOS as a preview for now. As the team responsible for this at Microsoft learns more about the statistics about the same, they will be bringing it out of preview and will be available generally for the users.
Some of the features that are available for the users in this preview are as follows-
Disabling or enabling real-time protection, cloud-delivered protection, and automatic sample submission
Adding exclusions for files and paths
Managing notifications when threats are found
Manually checking for security intelligence updates
It is worth noting that some of these options can be disabled by an administrator using Microsoft Intune or other management tools available for macOS. This will prevent the end user from making any changes for the restricted settings.
Also, the Microsoft AutoUpdate service comes installed with this, which makes sure that the definitions are always up to date and is properly syncing with the cloud. This builds even better security with the product.
If you want to learn more about it, find the detailed blog post here.