Microsoft Corp. and Symantec Corp. together disrupted a cybercrime operation, Bamitel Botnet, yesterday. Thousands of personal computers were infected with malicious software in this cybercrime operation.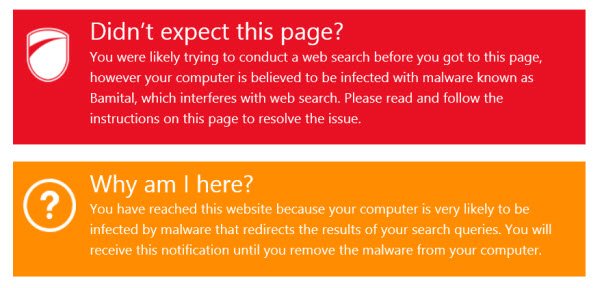 The software giant, Microsoft and the biggest antivirus software maker Symantec together seized the Bamitel data and confirmed it today at Web-hosting facilities in Weehawken, New Jersey, and Manassas, Virginia.
Back on January 31, Microsoft had filed a lawsuit in Alexandria federal court against this cybercrime operation Bamitel. According to the complaint filed by Microsoft, the malware hijacked the browsers and redirected them to Bamitel search websites.
Assistant general counsel of Microsoft's Digital Crimes Unit, Richard Boscowich confirmed in an interview that more than 250,000 computers were hacked by the cybercriminals under this operation.
Boscowich says,"The malware exposed computers to a huge range of security vulnerabilities such as identity theft. It also potentially took them to other malware."
Boscowich further conveyed in his statement that the Cybercrime of Bamitel not just redirected the users to its own search engines but also tool millions of dollars away from the search engine advertisers.
Microsoft is now seeks the control over Bamitel Botent, legal costs, profits and compensation for all damages. The company has filed the litigation against "John Does 1-18, controlling a Computer Botnet thereby injuring Microsoft and its customers.
Talking about the hackers, Boscovich says, ""We definitely believe that it's of Eastern European origin, and the people behind the botnet are more likely either Russian or Ukranian".
According to the statements released by Boscovich, Bamitel has attacked around 8.3 million computers since 2010, whereas according to Symantec reports, around 1.2-1.4 million computers were actively infected by this malware since 2011.
Many of the leading anti-malware tools available online can help clean this malware from your computer. If you wish to run one of these free malware removal tools:
You can check out Microsoft's Bamital botnet redirection page for infected PCs here. Also have a look at these Botnet Removal Tools.