Microsoft Edge is a great combination of amazing features, convenient an moreover; it is designed keeping the users in mind. As a result, Edge makes the web a safe, a good performant, and reliable place for the users. Now, Edge has come up with yet another thoughtful innovation in which users can control the Flash content and also the resources consumed by Flash. In an official blog on Windows Blogs, Microsoft's team mentions, that starting with the Windows 10 Anniversary Update, Microsoft Edge will intelligently auto-pause content that is not central to the web page. Windows Insiders can preview this feature starting with Windows 10 build 14316.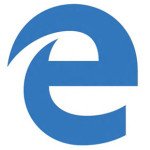 Users to have better control over Flash with Microsoft Edge
Flash is a great technology that has literally done a facelift of many websites. Websites have become attractive, animated and interactive; all thanks to Flash. However, Flash also makes the websites heavy and as a result, these websites consume much more data than a normal HTML-based website. May be this is the reason that recently many people are shifting from Flash to HTML5.
However, Microsoft Edge has thoughtfully added this new feature that lets the users have a control over Flash content in case the website is built in Flash.
Microsoft's team mentions how Microsoft Edge will offer better control over Flash in the official blog,
"Peripheral content like animations or advertisements built with Flash will be displayed in a paused state unless the user explicitly clicks to play that content. This significantly reduces power consumption and improves performance while preserving the full fidelity of the page. Flash content that is central to the page, like video and games, will not be paused."
Flash slowly becoming passe
For several years, Flash has been an integral part of the web. It was loved by the massed since it can enable rich content and animations in browsers before HTML5 was introduced. However, the new browsers of today's era, developed by Microsoft, Adobe, Google, Apple and Mozilla can now provide websites to offer these experiences without Flash. Websites built with technologies other than Flash are also better in performance and security. Developers can also create websites that work across all browsers and devices, including mobile devices where Flash may not be available. As a result, Flash is certainly becoming a history for many websites.
Microsoft Edge's this latest feature is in favor of users. Read the complete blog regarding this on Windows Blogs.