Microsoft is bringing a major overhaul to Edge's new tab experience to keep the enterprise users informed. As a result, the company has introduced a whole new customizable "My Feed" section within the Enterprise New Tab Page. It will consist of news and information from certain content providers so that the enterprise users stay updated with relevant information related to their industry or company.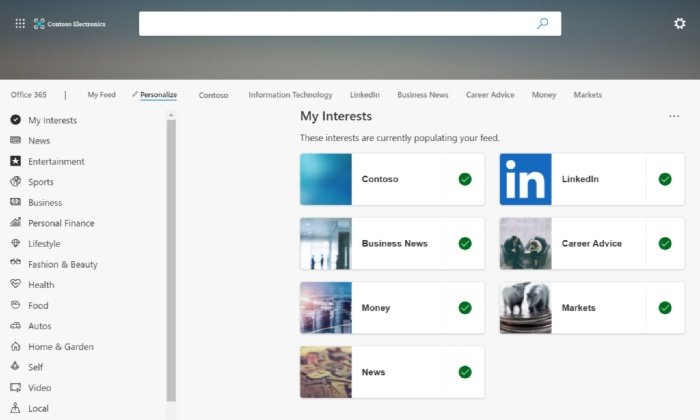 Edge adds a new "My Feed" option
Edge users will soon get the best of both worlds (work and news) in a single view, unlike before. Previously, Microsoft Edge provided users with news experience in the form of a separate toggle. This change will go into effect starting with Edge version 87.
"When you sign in using your work/school Azure Active Directory work account, opening a new tab page in Microsoft Edge delivers the familiar Office 365 work and productivity content and new pivots that organize news feeds relevant to your industry and interests in one view," Microsoft said.
What is Microsoft Edge My Feed?
Edge's My Feed section will feature information relevant to your work and industry. Goes without saying, you can customize My Feed to better suit your interest. Organizations will be able to decide what topics and interests are available for their employees, courtesy of the Microsoft 365 admin center portal.
In case you are looking to personalize your feed based on your interests, you can do so by clicking on the Personalize menu item on top and selecting content that matters to you the most. Of course, you can select content from the interests made available by your organization.
How to customize your "My Feed" interest?
You can easily customize your "My Feed" interest. All you need to do is Choose Tile view or Topic view to view the content in My Feed. They are located on the top right corner of the My Feed menu.
In case you select the Tile view, your feed will appear in large tiles arranged for easy visibility of stories. Meanwhile, the Topic view will organize the content by the news provider.