We earlier reported that Microsoft is reworking Microsoft Edge to build it on Chromium. Yes, Microsoft abandoned the EdgeHTML engine and moved to the Chromium. This also let the bring the browser of macOS and older versions of the Windows 10 operating systems. Today, the first preview release is made available to the public.
There will be three channels for the preview releases namely,
Canary – Will get daily updates.
Dev – Will get weekly updates.
BETA (coming soon) – Will get updates every six weeks.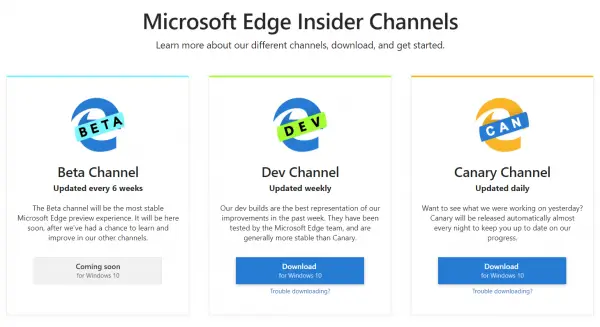 Chromium powered Microsoft Edge available
The Software Engineers on the Microsoft Edge team at Microsoft have been contributing to the development of the Chromium engine. And hence various backend features like smooth scrolling from the native Microsoft Edge were bought to this version of Edge too. If you wish, you can just get the latest builds and start sending feedback to the develpment team at Microsoft.
Says Microsoft, In these first builds we are very much focused on the fundamentals and have not yet included a wide range of feature and language support that will come later. You'll start to see differences from the current Microsoft Edge including subtle design finishes, support for a broader selection of extensions and the ability to manage your sign-in profile. We look forward to people starting to kick the tires and will be refining the feature set over time based on the feedback we receive.
To get the latest release, you need to do the following.
Start by signing up for the Microsoft Edge Insider Program here. Once you do that, you will get a button to get the latest releases.
Microsoft is promting the Dev channel with a bigger button, but when you select the more platforms link just below it, you can get the Canary releases as well.
It will then download an executable file that is 1.5 Megabytes heavy which will be the downloader and installer for the said build.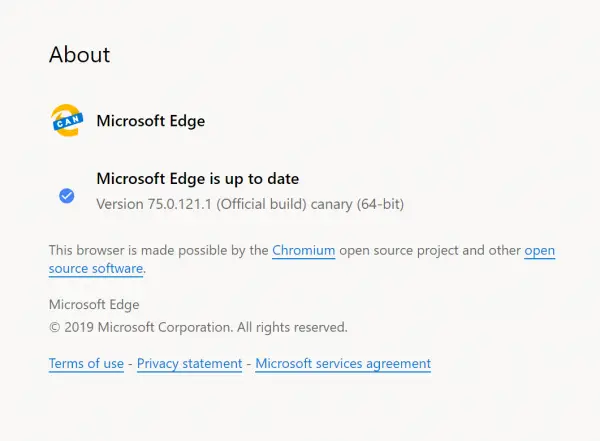 Once you run it, it will do its work on its own.
You can expect more features and refinements coming in the future builds of the new Microsoft Edge browser.