Over the years, browsers have experimented with new ways to make the download experience more user-friendly. Asking every time where you want to save it, allowing browsers to continue download even when the source website is closed, vertical tabs, and more.
Microsoft Edge is now rolling out a new experience (Download Flyout) where the download progress bar will appear on the top-left corner instead of appearing at the bottom.  On top of this, if you want to continue monitoring the download, all you need to do is click on the download button, and it will resurface.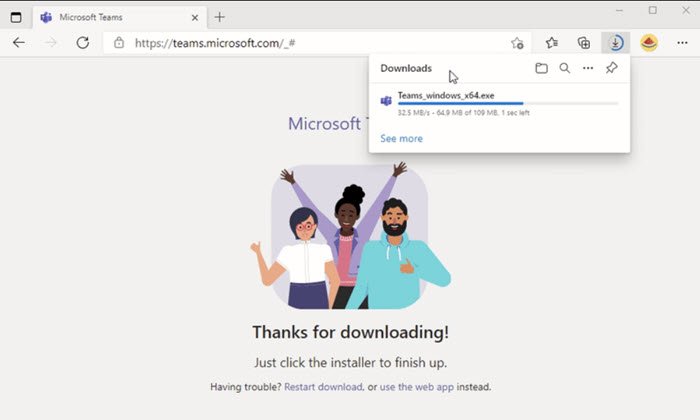 Edge gets a new Download Flyout
Not able to monitor the download progress has been one of the major feedback. Once the download bar was closed, checking the progress meant opening the download tab, which is not intuitive. Not only this, but the download button also offers direct ways to pause, restart, or cancel a download.
Click on the See More link, and you can view and manage your past downloads as well. Those who need to download can also pin the downloads menu to monitor the downloads in detail while browsing.
You can also enable quick access to the download button on the toolbar to always show the downloads button on the toolbar for one-click access even when you aren't in the process of downloading a file.
That said, the implementation is nothing new and has been implemented by Firefox and tons of extensions that customize the download experience. However, it is a welcome step that the Microsoft Edge team is listening to the consumers. Features that many would like to see include the option to drag and drop to anywhere on the desktop, see the download file size, the option to pin the download flyer, and its ability to remember all this.
The update is now available in the Canary and Development version and will soon be rolling out to the public channel.
Read: How to Enable the new Download Flyout in Microsoft Edge.