Microsoft just listed a number of reasons why it believes its new Chromium-based web browser has an 'edge' over Google Chrome. Microsoft's 'modern' web browser recently beat Firefox to become the second most-used desktop browser after Google Chrome. But now, something else is brewing at Microsoft it seems. Well, it looks like Edge wants to replace Google Chrome. Surprised? Keep reading to find out more.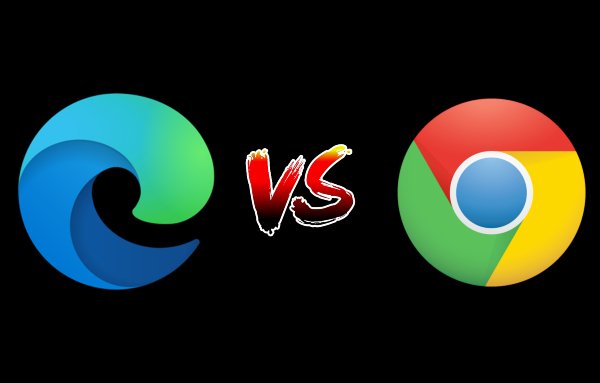 Microsoft Edge comes up with a 5-step plan
In what appears to be the company's master plan to win against Google Chrome, Microsoft has briefly outlined its five-step strategy for Edge. As per this strategy, Microsoft is primarily targeting enterprise customers who have always been the pillar behind the company's success so far. Now, Microsoft wants its enterprise customers to have Edge as the default or rather only web browser available on their computers.
In his recent blog post, Brad Anderson, Corporate Vice President for Microsoft 365 wrote:
"Previously, if your organization wanted to standardize on a single modern browser for use across all platforms, your only option was Chrome. This fact changed (in dramatic fashion) back in January when we released the new Microsoft Edge, which we believe is the best browser for business. Now IT leaders have another choice for modern browsers across all your platforms and, frankly, when you do a comparison, the choice is pretty clear."
Microsoft Edge now promises stronger privacy, improved internal search, better compatibility, manageability and security, and better memory usage. Although Edge is also built on the same Chromium engine as Google Chrome, Microsoft says it has better compatibility than Chrome:
"Because it (Edge) is built into the expansive worldwide Microsoft ecosystem, Microsoft Edge naturally has a higher level of compatibility than Chrome for most commercial organizations' needs."
Stressing more on the compatibility part, Microsoft says 60 percent of enterprises have apps made for IE and these may not be compatible in the Chromium engine. To address this compatibility challenge, Microsoft says it built Internet Explorer mode into Microsoft Edge. Microsoft is now encouraging enterprises to set Microsoft Edge as the default browser across all of its platforms.
Whether Edge will be successful in replacing Chrome or not is a topic for some other day. But let's face it. Chrome happens to be the world's most popular web browser applications across devices. As of July 2020, Chrome has managed to secure more than 65 percent of the worldwide market share across all platforms including desktops, smartphones, and tablets.
So certainly, winning a victory over Google Chrome will not be an easy ride for Microsoft, no matter how ambitious it may sound.