Microsoft wants to get families involved in giving feedback about its library of products. For example, if you're a parent or guardian, the software giant has launched a program named Microsoft Family Insiders in a bid to get your insight on matters it views as important. Those who have chosen to join this new program will get the chance to try new products and services before they're released to the wider public. Members will be required to provide feedback and speak with the community to boot.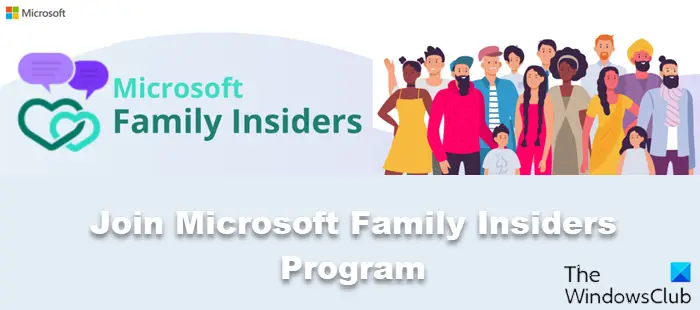 How to join Microsoft Family Insiders Program
To join Microsoft Family Insiders Program visit microsoft.com here and sign in with your Microsoft Account. If you do not have one, you will need to create it.
For many, this little scheme might sound familiar, and it is. You see, Microsoft in the past has released what it calls the Windows Insider and other Insider-related programs to get feedback in order to improve its long-range of products.
However, from what we're seeing, it would appear as if Family Insider is a bit different since it will focus on how various Microsoft products relate to families around the world. Family members will be able to connect directly with decision-makers within Microsoft who are creating new family experiences for products and services used on a daily basis.
Microsoft Family Insiders perks:
Connect with Microsoft teams to improve product experiences for families everywhere.
Preview new designs and test upcoming features before general release.
Get tips and tutorials for making the most of your Microsoft products.
Receive email newsletters with research opportunities and educational resources.
Earn Microsoft swag for engaging with the community and sharing your feedback.
According to a blog post from Microsoft, Family Insiders have already tested Microsoft Defender for Individuals before its public release. Furthermore, during the testing phase, they've shared feedback about the new family widget located on Windows, and from a virtual perspective, met with the teams linked to Family Safety, OneDrive, Lists, Edge, and Education.
Related reads: