Microsoft Corporation is known for having a portfolio of patents in its name and has emerged as one of the most prolific patent holders in the United States. The Redmond Giant also holds some of the vital licences relating to Android OS from where it is getting substantial amount of revenue.
Hinge mechanism for mobile electronic devices
On March 17,2015 a patent on "Hinge mechanism for mobile electronic device" by Microsoft Technology was filed with the United States Patent office. The patent was first filed on November 17,2010, David Bohn being the inventor of this patent which is numbered US008982542.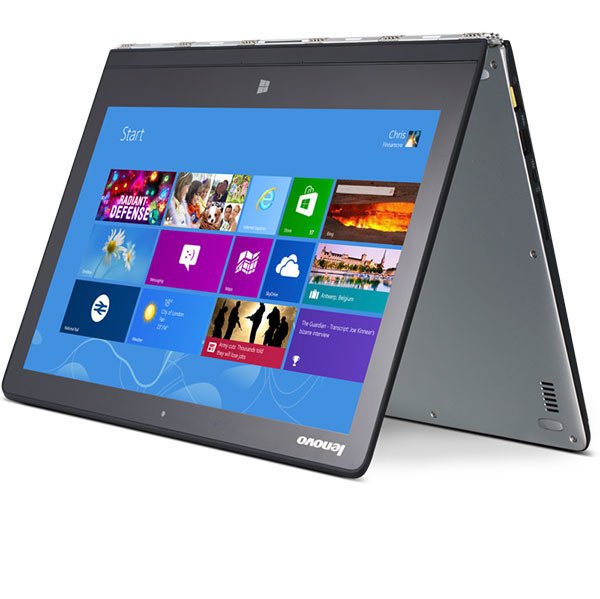 What is hinge mechanism
The picture of Lenovo Yoga 3 Pro gives us some basic understanding towards the concept of hinge mechanism. Hinge, in general is simply two leaves held together with a pin that pivots. For example, the cabinet hinges allows the door to open in either way.
What Microsoft is trying to solve with this patent is the inability for flip phones to open to a horizontal 180 degree angle without a trade-off  like having the hinge protrude out of line with the flat plain created by opening the two halves.
This disclosure relates to hinge mechanisms for mobile electronic devices, such as mobile phones and mobile computers." Conventional hinged mobile electronic devices, such as "flip phones", typically include two body portions or leaves, hinged about a single pivot axis. In the closed position, this single pivot axis is positioned even with the plane of contact between the two leaves. Because of this geometry, the two leaves cannot open 180 degrees and/or the hinge protrudes upward out of the plane with the leaf faces.
Many of the times, inventions of mechanisms like this do not see the light of day and are mainly intended to scare their rivals. However, the patent when visualized from the recent comments from Tuula Rytilä who is Lumia Marketing VP it opens up new possibilities.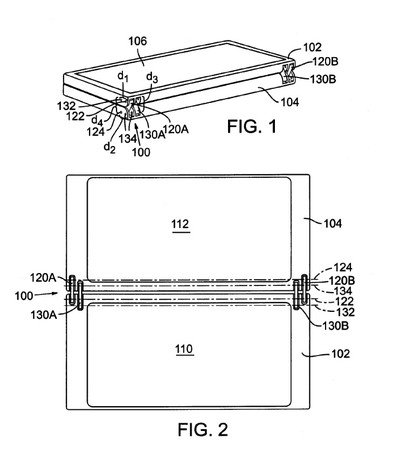 Tuaala Rytila during Mobile World Congress 2015, while talking about Lumia said:
When we think about high-end phones, I don't think that a 5-inch rectangle is the end of how we want to work or live when we're mobile and using mobile technology. I think there's a lot of ways we can still innovate and reinvent and for us as a challenger in that space that's what we need to do.
The patent drawings raises questions if it could make it to future Lumia phones. Microsoft's focus on productivity could be further strengthened with innovations on dual screen designs.