Looks like Microsoft has been busy filing DMCA complaints against the sites which are either hosting Microsoft software illegally or providing links to DigitalRiver ISOs. Some of these sites posted links to the Windows 7 ISOs quite some time ago and the information spread like crazy.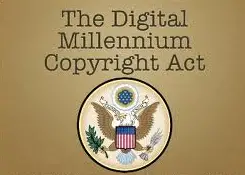 Microsoft Files DMCA complaints
You can see that hundreds of sites have been included in the DMCA for Windows 7 ISO here. A recent one for Windows can be seen here. There is another DMCA complaint for Microsoft's numerous other software programs here. Names of sites like MyDigitalLife, Esoft, PirateBayUK, MegaUploaders, Freefileforums, ISOHunt, etc, apart from several other figure in the list.
The Digital Millennium Copyright Act (DMCA) is a  law put in place by the United States of America, in order to crack down on the piracy of online media, software and other intellectual property.
Hat tip: Comment by fellow MVP Corrine Chorney on Facebook.