Many might have thought the Zune Music service is dead since Microsoft came out with Xbox Music, which is now called Groove Music. Well, such is not the case, but it will be placed 6-feet under soon.
Microsoft launched its Zune Music service back in 2006 to much fanfare. However, things didn't go ahead as planned, and as such, the software giant had to cease from releasing new Zune devices in 2011.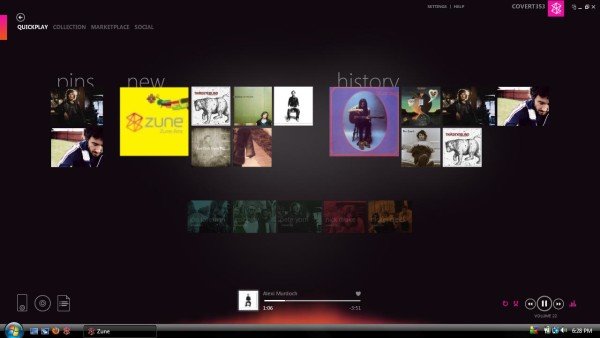 Despite no more Zune devices being released, Microsoft still chose to keep the music store operational, probably because the Zune branding has a small cult following that believes it is superior to the iPod.
Fast forward to 2015 and Microsoft is finally making plans to put the Zune streaming service out of commission for good. All users will be migrated to Groove Music after the closure commences.
Here is the thing, all Zune players will continue to work as an MP3 player, but none will have the ability to tap into Groove Music and stream content from the web. It means that anyone with a Zune device at this point will have to purchase a Groove Music supporting handset.
When will Microsoft shut down the Zune streaming service?
You have a lot of time to get your house in order because the service is going the way of the dinosaurs come November 15, 2016.
What the software giant is doing is an excellent idea because a company cannot have two music streaming services available. What we would like to see, though, is for Microsoft to implement some of the features found in the Zune app into Groove Music.
For example, it was possible to transfer files from Zune to a Windows Phone handset over Wi-Fi, but this is not feasible on Groove Music. The app requires all users to connect the handset via USB, but we have to say, transferring files over Wi-Fi was a big deal for us.